World news story
An inspirational reality show with a showdown of fitness and fashion
This was published under the 2010 to 2015 Conservative and Liberal Democrat coalition government
Fitness First Indonesia and British Embassy Jakarta introduce 'Fit For Fashion' together with the GREAT Britain Campaign, inspiring people to transform and go further.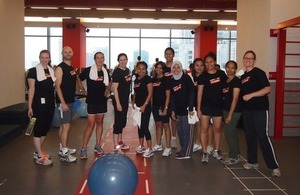 Fitness First Asia has partnered with Imagine Group, producer of a number of hit reality shows, to transform 12 ordinary men and women into fit, stylish and confident individuals in a first-of-its-kind reality show titled 'Fit for Fashion'. Featuring inspirational contestant transformation alongside expert fitness and styling advice, Fit for Fashion will motivate viewers to exercise their right to reach their full potential. Fit for Fashion is scheduled to hit Asia's TV screen on 16th October. The winner of the series will take home $100,000.
These 12 contestants, plucked from all walks of life, will face a range of fitness and fashion challenges which will push them to their limits over the course of the show's 10 episodes. They will be guided and motivated all the way by Fit for Fashion's team of celebrity judges which includes Louise Roe (Host), Christine Bullock (Trainer), Mitch Chilson (Trainer) and Todd Anthony Tyler (Fashion Photographer).
As The UK Government is one of the supporters of the show through its GREAT Britain Campaign, Fitness First Indonesia has partnered with the British Embassy Jakarta to introduce this inspiring show to the Indonesian public alongside the GREAT Britain Campaign. The GREAT Britain campaign will conduct a series of events and promotions in partnership with leading British brands. Highlights of the programme include the 'GREAT Britain shopping competition' which will see 2 lucky Indonesians win a shopping trip to London and the 'best British brand' awards which gives the Indonesian public the chance to win prizes by voting for your favourite British brand.
Head of Operations for Fitness First Indonesia, Anil Chugani said:
We at Fitness First are proud to present this show as a fun and interesting way to inspire people to be fit and go further in life with our philosophy. Where fitness is a key in building your confidence to improve yourself and be fashionable, as we believe everybody has the rights to achieve their dreams with the help of their fitness.
In the show, the contestants will use Fitness First's training principles and innovative new training programmes such as Freestyle Training to help them get fitter and go further than they (and the audience) thought possible. The UK Government's GREAT Britain campaign and its Shopping is GREAT pillar are sponsoring the fashion element of the show. The GREAT campaign has brought on board a variety of other UK sponsors and supporters who will be contributing to the show's success.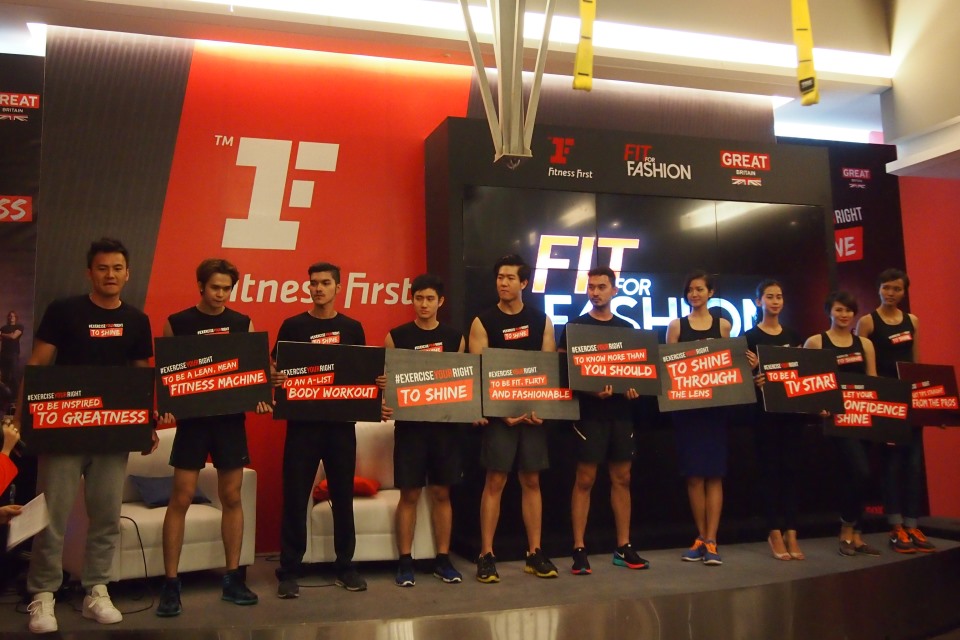 Acting British Ambassador, Mrs Rebecca Razavi said:
We are delighted to work with Fitness First and other outstanding and inspirational British brands on this excellent TV series. Through it, we want to bring the very best of British fashion, design, innovation and positive healthy lifestyle directly into Indonesian homes.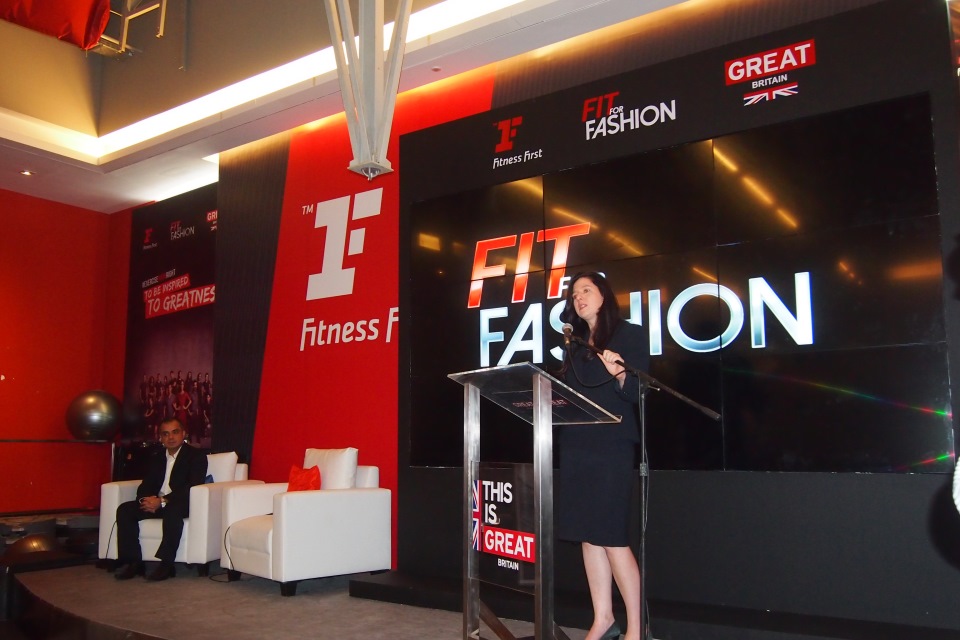 The GREAT Britain Campaign will be using Fit for Fashion to highlight the UK's position at the cutting edge of international fashion and its reputation for trendsetting, innovation and creativity. Through the GREAT Campaign, a variety of leading British brands are now involved with the show and will be showcased across Indonesia and the Asia Pacific region. These brands include Clarks, Debenhams, Topshop, Marks & Spencer, Reebok, New Look, Ben Sherman, Dorothy Perkins, Royal London, The Body Shop, Superdry, Karen Millen, Coast and TM Lewin.
The inspirational stories that will unfold as the contestants transform before the viewers' eyes, are intended to help audience members find their own motivation and exercise their right to go further in life through fitness. Fitness is becoming a fashion statement in its own right and it also gives people the confidence, energy and self-esteem to improve their lives – something the show will try to convey in a fun and entertaining way.
About the GREAT Britain campaign
The GREAT Britain campaign is the Government's most ambitious international marketing campaign ever and showcases the very best of what Britain has to offer in order to encourage the world to visit, study and do business with the UK. The campaign is currently active in over 144 countries.
Unifying the international growth promotion efforts of UK Trade & Investment, Visit Britain, British Council and Foreign & Commonwealth Office, GREAT aims to deliver significant and long-term increases in trade, tourism, education and inward investment in support of the UK Government's prosperity and growth agenda.
For more information, please visit www.gov.uk/britainisgreat.
About Fitness First Asia
Fitness First is one of the largest fitness brands in the world and the largest in Southeast Asia. In Asia alone, as at April 2014, there are 88 Fitness First clubs across Hong Kong, Indonesia, Malaysia, Philippines, Thailand and Singapore, with a combined membership size of more than 218,000.
As part of its ambitious five-year expansion programme, Fitness First Asia is currently investing more than US$100m to grow its Asian footprint by 60%, open up to 50 new clubs across the region by 2018 and increase memberships to more than 350,000. Gym members will benefit from a US$42m upgrade of existing clubs, featuring the latest fitness innovations, new workouts and enhanced staff expertise.
Fitness First's unrivalled network in the region, new technology, world class clubs and outstanding customer service, means the business is well positioned to expand its leadership position in the fast growing Asian fitness market.
For more information, please visit www.fitnessfirst.com.
About Imagine Group
Imagine Group ("Imagine") is a leading international TV Production company headquartered in Singapore. Amongst its hit TV productions are The Contender Asia, The Biggest Loser Asia, The Challenger and The Apartment. Imagine's shows have achieved success not just in Asia but also the USA, Australia, UK and Europe with distribution to over 40 countries worldwide and have received multiple accolades from industry and media, including an international Emmy Award nomination in 2012.
Currently the ONLY production company in Asia that produces large scale ORIGINAL reality TV shows to an American production standard that are sold and formatted worldwide, Imagine has shows in production and development across a variety of genres including Music, Sport, Fashion, Lifestyle, and Design.
For more information, please visit www.imaginegroup.tv.
Notes to editors
Find British Embassy Jakarta on:
Document information
Published: 8 October 2014