All councils should be transparent from today
All councils should have opened their books up to public scrutiny by the end of today (31 January 2011).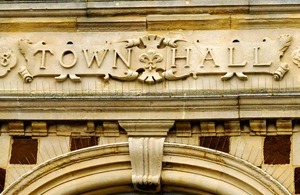 Almost 7 months ago Local Government Secretary Eric Pickles called on every council in the country to publish all of their spending data over £500 online in accessible formats by 31 January 2011.
The latest figures reported to the department show that 294, over 80% of councils across the country, had got their details up in time.
More councils are expected to go online today and a final analysis will be published in due course. Ministers are also expected to set out the next steps in transparency should any council deprive its residents from having access to this information.
A draft code of practice will be published shortly to help councils get on track.
Councils are expected to put details of senior pay, councillor expenses, tenders and contracts, meetings, and frontline service data into the open so that 'armchair auditors' can clearly see the decisions being made on their behalf by the council in due course.
Local Government Secretary Eric Pickles said:
"A new era of transparency unfolds today where every aspect of council business is open to public scrutiny and an army of armchair auditors can shine a spotlight on waste and unnecessary cost to help protect frontline services. 
"Transparency and openness must underpin every decision a council makes for its residents. The vast majority have shown they agree and their communities will now see the benefits.
"Those who choose to leave their local electorate in the dark will face serious questions from them about why. The public have a right to know where their tax pounds are spent."
The Department for Communities and Local Government has already set the precedent for councils to follow, regularly publishing all spend data over £500.
Published 31 January 2011