A fair change on petrol prices - Moore comment on the Budget
The Budget announced today will see a cut in fuel duty for motorists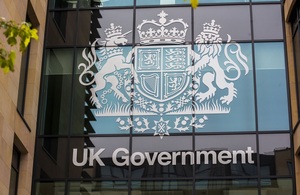 Cutting the cost of petrol at the pump by taking more money from the unexpectedly large profits of oil companies  is "fundamentally fair" said Scottish Secretary Michael Moore today.
The UK Government has decided to finance a reduction in petrol prices at the pump by taking £2bn from the profits of oil companies.
Fuel duty will be cut by 1p per litre from 6pm tonight and next month's planned increase of almost 5p has been scrapped.
Michael Moore said the Budget, which is fiscally neutral, "targets help at those Scottish households that need it most".
Among the measures announced today by the Chancellor which will help Scottish households are:
Cutting the cost of fuel duty by 1p per litre and scrapping the planned 5p increase.
A further increase in personal allowances in 2012 that will cut income tax for 2.2m Scots and remove a further 21,000 Scots from income tax altogether. 71,000 will be removed by the personal allowance change already scheduled for this April, meaning a total of 92,000 Scots taken out of income tax by April 2012
Delaying the planned increase in Air Passenger Duty.
The Scottish Secretary also said that this budget will also create the conditions for "growth, jobs and a strong, rebalanced economy".
Measures that will help Scotland's economic growth include:
Doubling this April's planned corporation tax cut from 1p to 2p.  This will be followed by annual 1p reductions until 2014 giving us the lowest corporation tax in the G20 at 23p.
- £113m of extra resources for the Scottish Government over the next 5 years: £70m of that will come in 2011-12.
- Bringing forward the operational date of the Green Investment Bank so that it is lending to green projects by 2012 and increasing its resources to £3bn. This will mean hundreds of millions of pounds of potential investment in Scottish renewable projects.
- Start-up and micro businesses will be exempt from new domestic regulation for three years from this April
- The Scottish Government will be allowed to carry forward £130m of underspend from this financial year into next.
Speaking after the Budget statement, Scottish Secretary Michael Moore said:
"This Budget is about helping those Scottish households that need it most. That is what fairness is all about. These are tight times and we cannot go on a spending spree so it is crucial that we target our help correctly.
"It is fair to cut the spiralling cost of petrol by taking a bit more from the fast rising profits of the oil and gas sector.  Many of Scotland¿s families and communities rely on affordable prices at the pump, and we are right to take action.
"It is also fair to take another 21,000 low paid Scots out of income tax altogether next year by raising personal allowances - and to cut the income tax bill of 2.2 million low and middle income Scots.
"And it is also fair to give Scotland a competitive edge in industry and job creations.  This Budget does that by cutting corporation tax and putting us on a fast track to have the lowest rate in the entire G20 by 2014. This will help companies throughout Scotland."
Published 23 March 2011