World news story
2015 Commonwealth Scholarship open: Cameroonians called to apply
The Commonwealth Scholarship agency for Cameroon, the ministry of Higher Education has published the application requeirements for Cameroon.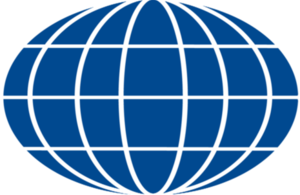 The Cameroon Commonwealth Scholarship Agency hereby announces to the general public and prospective applicants that the Commonwealth Scholarship Commission in the United Kingdom is offering 24 scholarships under the Commonwealth Scholarship and Fellowship Plan in the United Kingdom tenable from October 2015.
Awards are open to the following domains; Education, Health, Economic Growth and Private sector, Governance and Conflict, Climate and Environment,Water and Sanitation, Food and Nutrition, Humanitarian Disastersand Emergencies.
Particularly attention will be in favour of those whose chosen fields demonstrate a link to the development priorities of our country.
The awards may be in any of the following categories: - One year taught Master's at an eligible UKinstitution - Three years doctorate programme (candidates should indicate if they wish to undertake extensive periods of field work in their home country.
Note that the commission offers awards for one-year Masters Programmes only and does not fund MBAs.

Applicants for doctoral study must provide a statement of support from at least one of the UKinstitutions to which they are applying.
Candidates can apply to study at Masters or doctoral level at the UK institutions with which the commission has part funding agreement. For information on the list of these institutions for 2015/2016 offer contact http://bitly/cscuk-apply.
Scholarships are made in respect to full time study only and no other courses of study may be undertaken at the same time.

Candidates in business, management, economics and other related fields should note that a number of university departments will require the candidate to demonstrate a valid GMATor GREscore before an offer of admission can be made.
-The commission requires that candidates from Cameroon provide eviçlence for their competence in English by means of an overall IELTS score of not less than 6.5 overall and not less than 5.5 in each band.
To this effect, selected candidates will be expected to contact the Ministry of higher education for formalities to seat in for an IELTStest. (Room 1507, 15 Floor)
Eligibility:
Eligibility requirements are outlined in the scholarship prospectus (see website). Your attention is particularly drawn on the following:
Candidates should be Commonwealth citizens, refugees or British protected persons of both sexes;
Candidates should hold, or expect to hold by October 2015, a first degree of upper second class Honours standards or above; or a degree of a second class and a relevant postgraduate qualification, which is equivalent to a Master's degree.
Candidates should be able to take up their awards in October; deferments are nly granted in the most exceptional circumstances, and in any event will not be considered for start dates beyond January 2016;
Candidates for master's awards who have undertaken any of their University education outside their home country, should state how it was funded and how the education differed from that in their home country;
Candidates are also strongly advised to submit independent applications directly to their preferred U.K. Institutions. Awards are tenable at any U.K. institution of higher education with whom the commission has a part-funding agreement; a list of these institutions can be found at: http://bitly/cscuk-ukuniversities
Candidates must have the required IElTS score of at least 6.5 taken no earlier than lst October 2014 and no later than 06 March 2015 (for nominated candidates only);

Candidates applying for a doctoral study must provide the commission with evidence of support of a prospective supervisor from at least one of their chosen institutions at the time of application.
The application file should comprise the following: - A handwritten stamped application addressed to the Minister of Higher Education - An application form (see website below) following the appropriate link at http://bit.ly/ cscuk-a pply - A certified copy of birth certificate - A certificate of Nationality - A curriculum vitae - Certified copies of GCE O/l and Ail or BEPC, Probatoire and Bac - Certified copies of degrees - Copies of University transcripts - Most recent passport size photograph - Copies of any U.K. University admission letter 1 copy each of academic recommendation from 3 different referees 1 copy of recommendation from a professional referee (for workers only) - Authorisation letter from employer (civil servant only) 1 copy of a letter of acceptance from your U.K. supervisor (for split site applicants only)
Note: - Potential candidates are advised to access directly on their website for the Electronic application system (EAS) for application forms at: http://bit.ly/cscuk-apply and also consult the prospectus from U.K;
Only those who will be nominated by the Cameroon 'Commonwealth Scholarship Agency will be allowed to fill the Electronic Application System (EAS) to be forwarded to the U.K.

Another copy of complete application files (hard copies) should be deposited in the Ministry of Higher Education at room 1504 on or before November 15th 2014.

A complete file should comprise one certified copy and one photocopy of and one photocopy of all the documents.
Published 31 October 2014