News story
2013 defence and security exports figures released
UK Trade & Investment Defence and Security Organisation (UKTI DSO) has published official export statistics for 2013.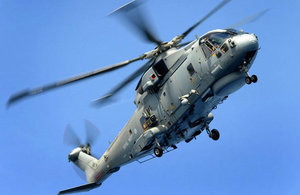 This morning the statistics for defence and security exports for 2013 were released on the GOV.UK website. This is the first year these have been designated 'Official Statistics' .
UK defence and security exports in 2013 totalled £13 billion, comprising defence exports of £9.8 billion and security exports of £3.2 billion. The combined figure represents a 13% increase on the previous year. Defence exports increased by 11% and security exports by 18%.
Lord Livingston, Minister of State for Trade and Investment, said:
This is a great performance in very tough market conditions, and underlines the strength and resilience of these industries.
Published 8 July 2014