Case study
Troubled families: Portsmouth
Progress in Portsmouth helping troubled families turn their lives around.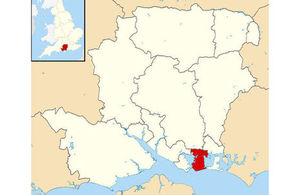 The family
Single mum with 3 children.
The situation
Mum had recurring mental health problems and was struggling to manage everyday tasks. She was in debt - including an eviction notice for rent arrears. Her mental health had affected her motivation to work; the conditions at home were poor and there was no working cooker. Her children were not attending school due to mum's anxiety about being separated from them and the youngest was not in nursery. The family was known to social services and there was concern about mum's capacity to meet her children's needs. The eldest daughter was often caring for the other children.
Work with the family and results
The family worker focused on developing a good relationship with mum to understand what was happening in the home. She worked hard to build the kind of relationship that allowed her to challenge mum's behaviour without alienating her. She helped her get to her health appointments which helped mum manage her anxiety. She helped mum move the children to a new school and nursery nearer to their home and then accompanied her on the new school run so mum could overcome her anxiety about the change. As a result of the support she received, the children's school attendance is now at 100% and they are progressing well. The eldest child is no longer caring for her younger siblings and the youngest has started nursery.
Conditions at home have improved greatly and mum is receiving the right support for her mental health problems. Mum has set up a payment plan to get back in control of her finances and social services are no longer concerned about her parenting. Mum is now volunteering as a first step to returning to work.
Progress turning troubled families' lives around in Portsmouth
The chart below shows progress made in Portsmouth as of March 2014.
| | |
| --- | --- |
| Total number of families | 555 |
| Number of families identified as at end of March 2014 | 555 |
| Number of families worked with as at end of March 2014 | 371 |
| Families turned around as at end of February 2014 | 119 |
Published 1 May 2014