Case study
The European geostationary navigation overlay service (EGNOS)
Europe's first foray into the field of global navigation satellite systems (GNSS).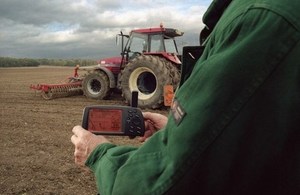 EGNOS offers improved accuracy and reliability to the open public service offered by Global Positioning System (GPS).
Known as a satellite-based augmentation system (SBAS), and consisting of three geostationary satellites and a network of ground stations, EGNOS provides both correction and integrity information about the GPS system, making it ideal for safety critical applications.
The system boasts location accuracy to within three metres and verification of the system's integrity, offering users a higher degree of trust in the correctness of the location information supplied by the navigation system.
EGNOS provides the following three services.
Launched on 1st October 2009 the open service is free and open for use by anyone with a suitably enabled receiver.
The EGNOS safety-of-life service, certified for civil aviation on 2nd March 2011, is capable of delivering a message to users which warns of any issues with the integrity and accuracy of the GPS signal, and is essential for critical applications such as the guiding of aircraft.
The EGNOS Commercial Data Distribution Service (CDDS), intended for ground based customers requiring enhanced performance for commercial and professional users. It enables service providers to offer added value to end users in various domains and applications such as maritime, rail and road transport and civil protection.
Published 13 May 2014