Case study
StudentshIP case study: IP Wise Up
IP Wise Up was established by Imperial College London to improve undergraduates' intellectual property knowledge and skills.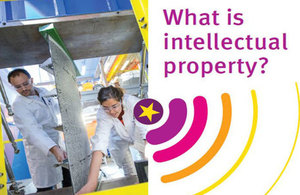 This was done through training, prototyping their own ideas and sharing their expertise and experience with their peers.
The scheme was promoted through a central website, which received 2,667 hits, and through student-led societies such as Imperial Entrepreneurs.
An undergraduate from mechanical engineering was on the project management team. They gave insight to help improve the design and delivery of the programme and optimise its value and appeal to students.
The entrepreneurs
After review of 21 applicants, 9 entrepreneurial undergraduates from Bioengineering, Biochemistry, Electrical and Electronic Engineering and Medicine were selected to participate in an intensive two-week bespoke training course. The course was developed by Centre for Insight, Design & Innovation Business School in partnership with Imperial Innovations and external speakers.
The course contextualised commercial and IP strategy using students' ideas. This allowed teams to quickly grasp concepts.
A trio of teams
The 9 undergraduate entrepreneurs were then given lab space and funding. Using the space they could prototype their technical ideas and innovations during an eight-week placement. They comprised of three teams CustoMem, GyroGear and Stratosphere.
Following the training students felt empowered and knowledgeable about the best practice of creating and protecting IP. During their placement they had the tools and confidence to:
research their freedom to operate
carry out due diligence checks
deliver proof of concepts
speak to preferred witnesses
run focus groups with potential users of their products
grow their teams by adding experts to their advisory board
hire new team members with complementary skill sets
review patents in the British library
meet with patent lawyers and imperial innovations to discuss the protection and commercialisation of their ideas
Since the programme began CustoMem and GyroGear have both progressed significantly and continued to patent their technology. They have taken part in national and international competitions with their ideas. The students expressed how useful the knowledge and skills gained within IP wise up have been in their career development and developing their innovative ideas.
IP ambassadors
As student IP ambassadors they have shared their expertise and experience within the university and externally. The students have facilitated workshops and acted as mentors to other student start up teams. Promotional resources have been created to help diseminate the learning outcomes. The resources include our z-card 'Intellectual Property: A Students' Guide', the video 'IP Wise Up: An Overview' and other useful videos.
IP Wise Up: An Overview
We hope to be able to deliver a similar programme from the 2016/17 academic year based on the learning from IP Wise Up.
Mrs Jo Rimmer, IP Wise Up Project Manager:
IP Wise Up has enabled some of Imperial's most promising science and technology undergraduates to develop intellectual property knowledge and skills through a bespoke extra-curricular programme, including prototyping their innovative new business ideas. We are grateful to the UK Intellectual Property Office for uniquely supporting our next generation of enterprising students.
Published 6 December 2016