Case study
Satellite Applications Catapult (Malaysia) Environmental Monitoring
Earth and Sea Observation System for Malaysia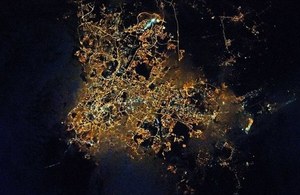 Project Title
Earth and Sea Observation System (EASOS)
Target Country
Malaysia
Project Lead
Satellite Applications Catapult
Project Consortium:
Satellite Applications Catapult, Janus TCD, Stevenson Astrosat, Geocento, Ambiental, Plymouth Marine Laboratory, AutoNaut, Riskaware, Telespazio Vega, Earth Observation Inc., Leicester University, Sterling Geo, Oxford University, eOsphere
International Partner
National Defence University of Malaysia (NDUM)
Project Summary:
Environmental challenges present a serious social and economic threat to the Malaysian people. In 2014 alone, the combined impact on the Malaysian economy of flooding, marine pollution and illegal logging was estimated at more than $12.5Bn, and the government has consequently identified these three major challenges as critically important priorities to be addressed.
The Earth And Sea Observation System (EASOS) programme will deliver, trial and evaluate solutions for flood risk, marine pollution and illegal logging with the respective Malaysian government departments, encouraging common information sharing and applications to support infrastructure. This will create sustainable, long-term operations capability in-country, and deliver economic returns to the Malaysian government and improved quality of life to its people.
Objectives:
To assist Malaysia in improving the social and economic prospects of the country by making it more environmentally resilient
To provide informed and coordinated decision making capability to 23 Government agencies in Malaysia through an integrated user-centred dashboard
To deliver information and analysis on three environmental challenges
i. Reduce the degradation to the mangrove coastline in Malaysia by reducing marine pollution in the Malacca Straits.
ii. Reduce the social and environmental impact of illegal logging and increase the economic benefit from legal logging for Malaysia.
iii. Reduce the economic and social cost of flood events.
Published 26 January 2017