Case study
IP Attaché: Anshika Jha, India
Anshika is the Senior Intellectual Property Adviser (attache) at the British High Commission in New Delhi.
This case study was withdrawn on
This case study is out of date.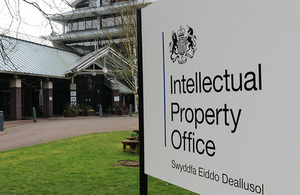 Describing your job role to customers, clients or even family members can often be difficult. It's hard to find the balance between a complicated, jargon-filled explanation and oversimplification. This is especially true if your job involves IP.
I promote partnerships between the UK and India on IP matters and provide practical support to UK businesses.
That's the condensed version of Anshika Jha's job description. Anshika is part of a network of IP Attachés around the world. They help UK SMEs navigate their way through the maze-like IP systems in regions such as China and Brazil.
This sounds like an enormous task for just one person. But for Anshika, the ever-changing IP landscape and the variety of the role make it a rewarding one.
It's not repetitive, the challenges keep changing. I like the fact that the work I do has an impact on the strategies and priorities of both the UK and local government. Also, it's great to be able to meet and share ideas with the best in our field.
On a day-to-day basis, what does this mean?
There is no set format for a day. There can be days when I'm just at my desk dealing with a briefing request or a report on recent developments. Then there are days where I'm shuttling between meetings, attending events or travelling.
To keep up with the demands of her role, Anshika has a routine for those more conventional days in the office. Her day begins by answering urgent questions or emails. She may then spend time working on presentations, case notes or reports. Afternoons are usually reserved for meetings and conference calls. She also uses this time to catch up with the IPO in London to talk about current priorities and latest developments.
I tend to keep my lunch hour free to interact with my local colleagues. This helps me keep myself integrated in the British High Commission system. It's useful to gather information on priorities of other government departments in the network.
IP strategies differ from country to country and understanding their intricacies can be hard. So what is the IP landscape like in India?
Discussions follow a strange course. They can be extremely emotive when someone feels IP raises costs and keeps essential goods from the public. Or they can be bland, as the other person feels IP is an ancillary issue that holds little importance for the economy and society.
Facing views like this from those she is working alongside can make Anshika's job a little difficult from time to time.
People can be very suspicious. They have asked me about my 'real intention' and 'which side I'm on'. There have been cases when I've spent more time explaining to people why IP is relevant to them than on the actual discussion itself.

On one occasion I met an Indian contact along with a UK colleague. The contact wanted to have a discussion with me in Hindi about the real intent behind everything my colleague said!
Why are people so wary of trusting the IP system? What other IP issues do businesses trading in India face and how could these hinder their progress and success? In Anshika's opinion there are a few reasons.
Manufacturing and marketing of fake products is easy and piracy and counterfeiting is widespread. The enforcement systems are complicated and court orders can take several years. This means that many companies find it difficult to enforce their IP. There are also concerns on the value of patenting because of a spate of court orders invalidating foreign patents.
So what advice would Anshika offer to those SMEs looking to establish themselves in the Indian marketplace?
Prevention is far quicker, easier and cheaper than cure. Decide if your IP is worth protecting and if it is, take early steps to register your IP, long before you enter into the Indian market. It's also important to be proactive. Monitor the market and perform checks on local suppliers distributors and manufacturers. Talk to others who are doing business in the country and join trade associations.

If you face infringement or piracy issues, appoint a good legal practitioner. They will understand the local context and have the experience to initiate legal proceedings.
If this all sounds a little daunting, there's plenty of help on hand. The Foreign and Commonwealth Office, UK Trade & Investment and the UK India Business Council offer advice. Of course, there is guidance available from Anshika too.
Seeking advice from these organisations and utilising their expertise is something Anshika promotes. As her last words of wisdom, she stresses the importance of exploiting the knowledge of those in the region.
If in doubt, seek professional help.
From 23 January 2015, Anshika will be on maternity leave and her post will be covered by Vijay Iyer.
Contact details:
British Deputy High Commission
Mumbai
400051

Tel: +91 22 6650 2202

email: Vijay.Iyer@fco.gov.uk
Published 4 March 2015