Case study
I-Sat Connection
Realising the critical role of mobile satellite in the creation of inclusive digital economies.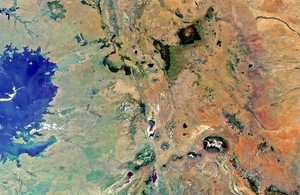 UK Lead Supplier
Inmarsat.
International Partner
We work with:
Equity Bank Group
Kenya and Mobile Alliance for Maternal Action (MAMA)
Inmarsat, working alongside their international partners, will use their mobile satellite capabilities to deliver tangible economic value from the UK to accelerate economic growth in Africa.
Working with Equity Bank Kenya, Inmarsat will increase connectivity to drive inclusive digital services at over 200 locations across Kenya.
By partnering with MAMA, maternal and child health services will be brought to 50 physically and technologically disconnected rural communities in remote locations.
As well as their primary use, both projects will also be used to enhance local economies by providing broadband internet access to the local communities with all the associated benefits this will bring. The Satellite Applications Catapult will be working alongside Inmarsat, connecting UK applications experts to these remote users in order to provide information services designed to grow and enhance these emerging markets. Through this overarching research framework, Inmarsat and the Satellite Applications Catapult, will significantly advance the knowledge base for delivery of successful satellite-enabled services in developing and emerging markets.
Published 17 September 2015