Guidance
Global innovation: what support is available
Guidance on what help you can get from Innovate UK to innovate and grow your business overseas.
Overview
Innovate UK runs a number of initiatives that can help you to access global opportunities and partners. These are open to a range of organisation types and sizes in the UK.
We can help you:
by funding you to work on global innovation projects
build relationships with other businesses, research organisations, investors and government
identify other sources of public and private investment
understand the laws and legislation of your target market
de-risk innovation and protect your business when working overseas
Funding programmes
Horizon 2020
Horizon 2020 is the largest ever European funding programme for research and innovation. It is making available 79 billion euros until 2020 to fund collaborative projects that ensure Europe is at the heart of world-class science and innovation.
Funding calls are based on 3 areas:
excellent science
industrial leadership
societal challenges
You can apply to run a standard research or demonstration project if you are a:
registered business
charity
local authority
partnership
research organisation that has legal standing
The UK government has committed to underwriting payment of Horizon 2020 awards for successful applications that are submitted while the UK remains a member of the EU. This includes when specific projects continue beyond the UK's departure from the EU.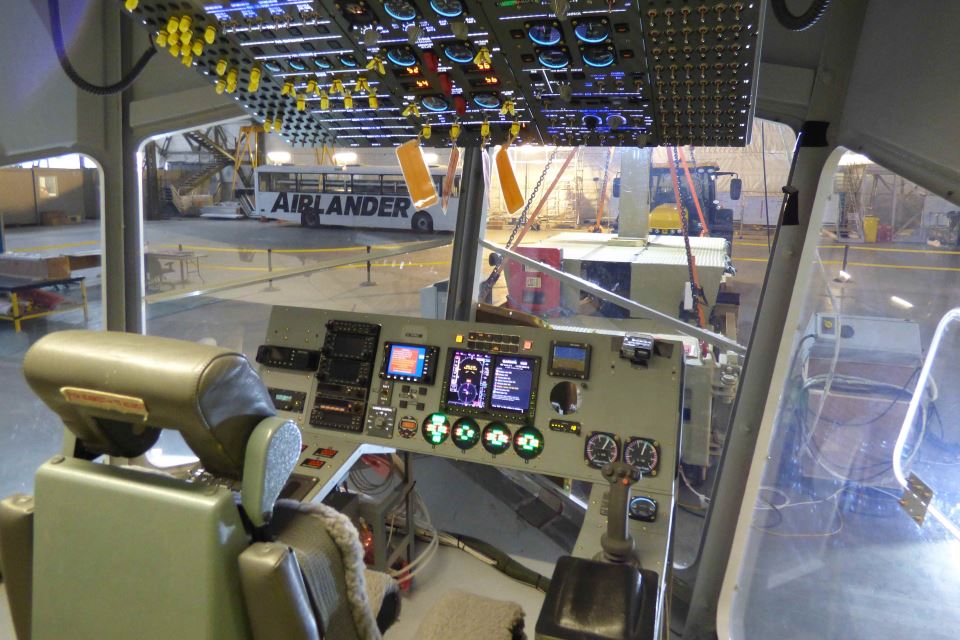 Catalyst competitions
These competitions are run by Innovate UK to support businesses to scale up and innovate. In recent rounds of the following competitions funding has been provided by the Department for International Development (DFID) for international support.
Agri-tech Catalyst
The Agri-tech Catalyst is a £70 million programme for the agri-tech sector. It is for businesses and researchers to work together to speed and scale up agricultural projects from research through to commercial viability, and embed these innovations in developing countries.
This fund was set up by Innovate UK, DFID and the Biotechnology and Biological Sciences Research Council.
Energy Catalyst
The Energy Catalyst programme funds UK businesses and researchers to carry out projects that tackle the global need for clean, affordable and secure energy. It aims to accelerate the development, commercialisation and deployment of new energy solutions.
The programme is run by Innovate UK with co-funding from other department partners.
Internationally, through DFID, the programme looks to fund research and innovation that supports affordable, reliable access to clean energy in developing countries.
Newton Fund competitions
The Newton Fund develops science and innovation partnerships between the UK and 18 partner countries eligible to receive the UK government's Official Development Assistance.
The funding is to:
engage in new science and innovation opportunities overseas
work with Newton partner countries to support economic development and social welfare within that country
create collaborative solutions that benefit all parties involved
There is up to £735 million available for Newton Fund projects between 2014 and 2021. Innovate UK is one of the UK delivery partners of the fund, specifically supporting UK businesses to innovate.
Partnering countries include:
Brazil
Chile
China
Colombia
Egypt
India
Indonesia
Jordan
Kazakhstan
Kenya
Malaysia
Mexico
Peru
South Africa
the Philippines
Thailand
Turkey
Vietnam
Newton Fund: Working with Overseas Partners
EUREKA Eurostars
The EUREKA Eurostars programme is for UK SMEs who want to take part in collaborative research in Europe to develop new products, processes or services.
There are 2 calls for proposals every year until 2020. You can apply with 2 or more participants from 2 or more Eurostars countries. Only SMEs can lead a project. Innovate UK funds successful UK applicants up to 60% of eligible project costs (equivalent to 360,000 euros per UK project partner). We typically fund 10 to 15 projects per round.
Large businesses or academic organisations can also take part in a Eurostars project but must fund this themselves.
ERA-NET
ERA-NET provides funding opportunities for joint activities that support transnational research and innovation. It enables partners to take on tasks together that they would not have been able to tackle on their own.
No funding is currently available. If this changes we will add details here and you can also search the Innovation Funding Service.
Connect to innovation partners
Enterprise Europe Network
Through the Enterprise Europe Network (EEN) - the largest business support network in the world - you can access free specialist help and advice to:
The EEN has offices across the UK and is active in more than 60 countries.
Welcome to Enterprise Europe Network in the UK
Knowledge Transfer Network
The Knowledge Transfer Network (KTN) is Innovate UK's network partner. It offers sector-focussed, thematic support to businesses to:
understand and access UK, European and international funding
connect to other businesses and research organisations to build national and international research and innovation partnerships
understand the global innovation landscape and take advantage of opportunities for business growth
accelerate the development and exploitation of innovative ideas to commercialisation
access private finance for overseas business expansion
signpost other helpful sources of business support, including the Department for International Trade, Local Enterprise Partnerships, Growth Hubs, as well as the programmes and organisations mentioned on this page
Horizon 2020 National Contact Points
The team exists to help you on every aspect of the Horizon 2020 European funding programme.
Through your national contact point expert you can get free and impartial advice on:
choosing the best funding scheme
administrative procedures and contractual issues
the application process
documents that can help you, including forms, guidelines and manuals
finding a project partner
your proposal
liaising with the commission on the scope of projects
EUREKA network
More than 40 countries make up the EUREKA network, which supports international collaboration on developing new, innovative products.
As a member of EUREKA, businesses in the UK can:
get access to skills, expertise and support to deliver projects quickly, for example, help to reach cooperation agreements
find financial support, including venture capital and loans, public financial aid and tax credits
Innovate UK will take over chairmanship from July 2018.
Entrepreneur missions
We run tailor-made entrepreneur mission programmes to partner countries with identified business opportunities.
These programmes involve preparing a group of innovative UK businesses with high-growth potential for an overseas visit, hosting them on an organised programme to the partner country and continued support afterwards so that they can take advantage of the business opportunities.
The businesses involved will become better connected to the opportunities identified in these partner countries. They get an improved understanding of the market and any barriers, build or strengthen networks with businesses, investors, people from government and the research community in that country, and are better able to exploit their new understanding and networks.
Some of the previous missions we have run include:
Clean and Cool, a cleantech initiative we've taken to San Francisco and Colorado, US, and Brazil
future health, a mission incorporating stratified and regenerative medicine, diagnostic medicine, assisted living technologies and other medical advances, which visited San Francisco and Boston, US
web and the digital economy, to Bangalore, India
robotics and autonomous systems, to Houston, San Diego and San Francisco, US
space, including satellite applications, to Utah, Los Angeles and San Francisco, US
future cities and smart infrastructure solutions, to Australia, India, Malaysia and Singapore
female leads from human and machine interaction businesses to Boston, US
Whitefox Technologies establishes foothold in US biofuel industry
Innovate UK connected cities missions to South East Asia & India
European Institute of Technology Knowledge and Innovation Communities
The innovation communities bring together businesses, research organisations and universities. These communities are a hub for activities such as training and education, innovation projects and business incubation.
There are 8 communities that UK businesses can join. These cover:
climate change mitigation and adaptation
the future of information and communication
sustainable energy
innovation for healthy living and active ageing
raw materials including sustainable exploration, extraction, processing, recycling and substitution
future of food
added-value manufacturing
urban mobility
Catapult centres
The network of Catapult centres support UK innovation through access to expertise and cutting-edge technical capabilities.
The centres have significant engagement across the world, including European programmes and bilateral initiatives such as those financed through the Newton Fund. They can help UK companies internationalise, while also developing their own capability and attracting investment to the UK.
Past projects have included:
Catapult facilities also attract investment from international companies in the UK. These include US-based Boeing and Fisher BioServices.
Where to find out more