Guidance
Be on the Ball: World Cup 2018
From:

Part of:

Published:

23 June 2017

Last updated:

14 November 2017, see all updates
Guidance and tips for fans travelling to the 2018 FIFA World Cup in Russia.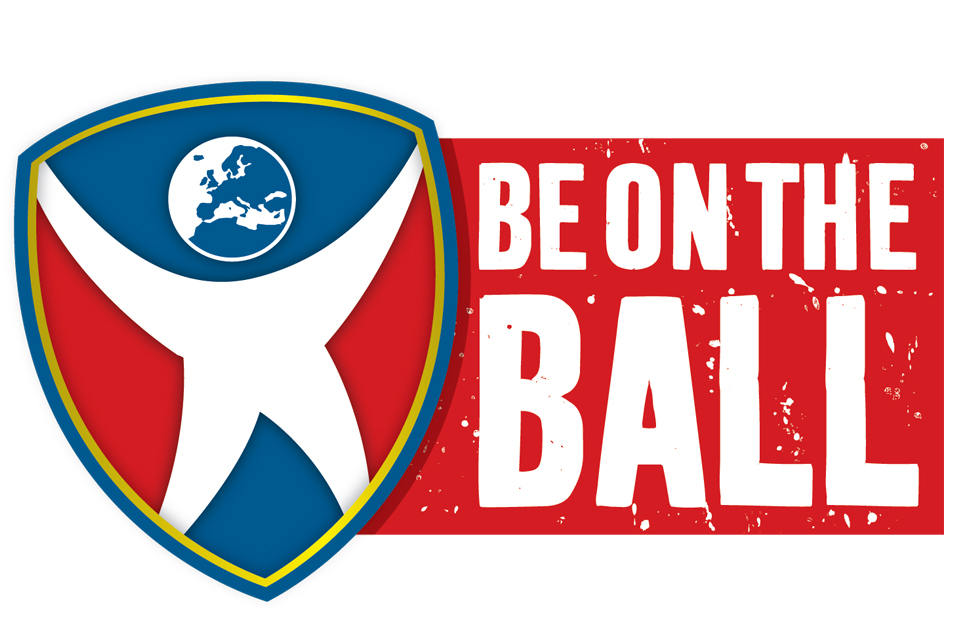 PDF, 5.53MB, 1 page
This file may not be suitable for users of assistive technology. Request an accessible format.
If you use assistive technology (such as a screen reader) and need a version of this document in a more accessible format, please email webmaster@digital.fco.gov.uk. Please tell us what format you need. It will help us if you say what assistive technology you use.
Tournament schedule and host cities
The 2018 FIFA World Cup will take place in Russia from 14 June to 15 July 2018. The draw takes place on 1 December 2017. Each qualifying team will play 3 group matches. Every qualifying team will play their group matches in 3 different cities.
There are 11 host cities:
Moscow
St Petersburg
Kazan
Sochi
Rostov-on-Don
Saransk
Samara
Volgograd
Nizhny Novgorod
Kaliningrad
Ekaterinburg
The geographical distance between some of the cities is vast, so plan your travel and accommodation well in advance.
For more information on the host cities, visit the official tournament website. You should carry out research for each city that you plan to visit.
Fan-ID
You must get a Fan-ID before you travel to Russia to attend any of the World Cup matches.
The Fan-ID will allow you to access the stadium, enter and exit Russia, and apply for free train travel on selected trains during the tournament.
You should apply for a Fan-ID as soon as you have an official ticket bought through the FIFA website or a national Football Association. The FAN ID replaces the need for a separate visa.
As a Fan-ID holder, you'll be entitled to a multi-entry and exit visa to and from Russia for the period 1 June to 17 July 2018. In order to access any of the stadiums during the FIFA World Cup, you'll need to have a valid match ticket, FAN ID, and your passport. You should take steps to keep all of these documents safe.
If your Fan-ID is lost or stolen, you can get a duplicate from one of the Fan-ID distribution centres. You can also replace your Fan-ID at one of the distribution centres if it has a technical error.
The official tournament website has further information on how the Fan-ID system works.
On entering Russia, you must sign a migration card, which is produced electronically at passport control. The card is in 2 identical parts. One part will be retained by the Immigration Officer on arrival. You should keep the other part with your passport as you'll need this when you leave Russia.
Passports and visas
If you haven't bought an official ticket in advance of your trip, you'll need to apply for a visa to enter Russia.
Make sure you apply for the correct type of visa, and that it lasts for the length of your stay. For further information on the visa process, see the Russian Embassy website and the website of VFS Global who manage visa applications on behalf of the Russian Embassy.
Before you travel to Russia, make sure that you're aware of the terms and conditions attached to either your Fan-ID or visa. Overstaying either can result in a delay to your departure, fines, a court hearing, or possible deportation. If you need a visa extension, you should ask about this before your visa expires.
On entering Russia, you must sign a migration card, which is produced electronically at passport control. The card is in 2 identical parts. One part will be retained by the Immigration Officer on arrival. You should keep the other part with your passport as you'll need this when you leave Russia.
Your passport should be valid for a minimum period of 6 months after the expiry date of your visa or your Fan-ID.
If you're travelling on a British passport issued since January 2017, you should make sure you've signed your passport before you travel. Some British nationals who haven't signed their new passports have been denied entry into Russia.
If you lose your passport, you'll need to get an Emergency Travel Document from either the British Embassy in Moscow or the British Consulate General in St Petersburg.
The fee for an Emergency Travel Document is £100. You'll need to apply separately for an exit visa from the Russian Government at an additional cost. The Embassy can advise you on the process.
If you lose your original passport during the world cup, this will affect your ability to use your match ticket and Fan- ID as your passport details are interlinked.
Healthcare
The European Health Insurance card (EHIC) isn't valid in Russia, so travel insurance is essential – even if you're only coming for one match. Insurance can save you a lot of money if you get into difficulties.
Make sure your insurance policy covers you for any activities you plan to do.
Travelling around Russia
Russia is a huge country; all of the 11 host cities are located in the west of the country, the distances between some cities are vast. Make sure you plan your journeys between cities carefully as they'll be spread apart.
Holders of an official match ticket and Fan-ID can apply for free train travel on selected trains between FIFA World Cup host cities during the tournament. Transport 2018 provides details of how to register for selected trains. During the World Cup, tickets will be issued on a 'first come, first served' basis.
Free public transport (excluding taxi) will be available to Fan-ID holders in the cities hosting the FIFA World Cup on the days of matches along the routes of the events. The exact routes will be determined by the local authorities.
Once the draw is made in December 2017, you should make transport and accommodation plans as early as possible. There will be an increased demand on flights, trains, and hotels, so book early.
There are regular scheduled flights from London to Moscow and St Petersburg. If you're travelling to one of the other 9 host cities by either train or plane you should make bookings well in advance.
During the tournament, use public transport to get to the stadium. No private vehicles will be allowed near to the stadiums. There will be a limited number of public parking spaces close to stadiums for match ticket holders in exceptional circumstances, e.g. if the ticket holder has told the organising authorities in advance of a pre-existing mobility issue.
Driving is on the right hand side. Travel between cities by road and rail can take a long time and traffic can be heavy in big cities.
Registration and accommodation
You'll need to register in every host city you visit within 24 hours of arrival.
The registration is normally done by your hotel or guest house, but it's your responsibility to make sure that this has been done.
Book accommodation in advance, and check that your hotel has registered your stay.
Match tickets
Tickets bought through any unofficial means may not be valid. Tickets in themselves aren't sufficient to enter a stadium. A Fan-ID will be linked to the each ticket.
Security
Work is in hand between UK and Russian police to help ensure the safety of British supporters. This has included the visit of the UK police to Russia in March 2017 and Russian police to the UK in June 2017, and continues in the run up to the tournament.
From 1 June to 17 July 2018 stadiums and other venues associated with FIFA World Cup 2018 will be protected by enhanced security measures. This will include limits on traffic movement in host cities and additional security checks close to stadium.
Allow yourself plenty of time to get to the ground, and to go through security checks and searches. Stadiums will typically be open 3 hours before kick-off. You should expect to pass through screening areas, including metal detectors. Don't bring bags into the stadium – these will likely be taken from you, to be collected at the end of the match.
In addition to items which would normally be prohibited in the UK, the following restrictions may apply at stadium: large amounts of loose change and lighters may be confiscated and are unlikely to be returned; no bottles or cans are allowed in the ground; alcohol is banned within the stadium.
When a match is finished, fans will exit the stadium on a phased release for the purpose of crowd control and safety.
In an emergency
To call a public ambulance, dial 103 from any mobile phone, 03 from any landline, or 112 for emergency services.
For consular assistance, contact the Embassy in Moscow or the Consulate in St Petersburg.
British Embassy Moscow
Smolenskaya Naberezhnaya 10
121099 Moscow

Telephone number + 7 495 956 7200 (also for out of hours emergencies)
Office hours: Monday to Friday 9am to 5pm
British Consulate General in St Petersburg
5 Pl. Proletarskoy Diktatury
St Petersburg 191124

Telephone number +7 812 3203200 (also for out of hours emergencies).
For more information, please visit British Embassy Moscow website
Tips
As in other major cities, beware of pickpockets and bag snatchers at airports, railway stations, around town centres, and when using public transport. Only carry what you need and leave spare cash and valuables in hotel safety deposits

Official looking taxis can be unlicensed. Don't share a taxi with strangers or flag down what may appear to be an official taxi. Where possible, ask your hotel to get a taxi for you, or use a reputable taxi company. You should agree the fare before getting into the taxi. According to Russian law, children under 12 must always ride in child safety seats or special booster seats in any car, including a taxi. The fine for breaking this law is around £40. Other laws that apply to taxi passengers include fastening seat belts, and not exiting a car until it's come to a stop

During the tournament, the sale of alcohol at events associated with the tournament will be banned. Alcohol won't be available at stadium during matches. The sale and consumption of alcohol in glass containers will be banned on the evening and day of matches in certain locations in host cities. The sale of alcohol from shops is restricted, typically from 11pm to 8am

Don't become involved with drugs. You can expect a long sentence for possession of even small quantities, regardless of the classification of the drug in the UK

During the tournament, there will be official volunteers in each host cities available to help visitors in English

Let your credit/debit card provider know where you're going to avoid your card being blocked for anti-fraud reasons

Check with your mobile phone provider to make sure your phone will work, and store useful numbers in your phone, such as the British Embassy and the local police

Tell a friend or relative about your travel plans – give them some idea of your itinerary if possible and an emergency contact number
Useful phrases
1 - "odin"
2 - "dva"
3 - "tri"
Thank you - "Spasiba"
Hello - "Zdrastvuite"
Bye - "Da svidania"
Please - "Pazhalusta"
What is your name? - "Kak vas zovut?"
My name is… - "Menya zovut…"
Entrance/exit - "Vkhod/Vykhod"
Please help me - "Pazhalusta pomogite mne"
Bus - "Avtobus"
Train - "Poezd"
Metro - "Metro"
Police - "Politsiya"
I don't speak Russian - "Ya ne govoryu po-russki"
Do you speak English? - "Vy govorite po-angliyski?"
What is your Wi-Fi password? - "Kakoy u vas parol ot vay-fai?"
Further information
Document information
Published: 23 June 2017
Updated: 14 November 2017
update to passport information
First published.