Censo Biotechnologies: global growth through stem cell innovation
Prime role in EU-funded cell bank project positions Edinburgh firm to expand drug discovery services for major pharma corporations.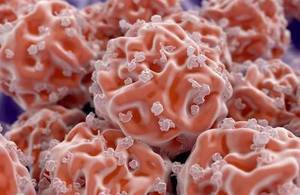 Edinburgh and Cambridge-based stem cell technology group Censo Biotechnologies has established a global reputation in the life sciences industry after its subsidiary, Roslin Cell Sciences, led the creation of a 26-partner consortium to establish the European Bank for induced Stem Cells (EBiSC).
EBiSC is a €35 million project funded by the EU through the Innovative Medicines Initiative (IMI), a joint undertaking between the European Union and the pharmaceutical industry association, EFPIA.
The Bank, launched in March 2016, offers an on-line catalogue of induced pluripotent stem cells (iPSCs), which are available to academic and commercial scientists for use in disease modelling and other forms of pre-clinical research.
Involvement in such a high-profile project as the EBiSC has led to Censo recruiting senior staff from multinationals such as GSK, Merck Millipore and MedImmune.
Drug discovery
Building on extensive contacts with pharmaceutical companies and leading universities, the company has plans to develop a much greater range of drug discovery services over the next three years.
The group has 30 staff working in Edinburgh and Cambridge. More than 90% of them have technical degrees and 43% have PhDs.
Censo CEO Aidan Courtney said:
Co-leading this large consortium has enabled us to work with many of the leading pharmaceutical companies in Europe including Pfizer, Janssen (J&J), Lundbeck and Astra Zeneca.
The company's stem cell production has increased four-fold in three years, creating 20 new jobs and enabling us to open new laboratories at the Babraham Research Campus near Cambridge.
Operating through its wholly-owned subsidiary, Roslin Cell Sciences, Censo makes stem cells from donated blood or skin samples and transforms them into brain, heart or liver cells – and many other types.
Genetic diseases
As the transformed cells have the same DNA as the donor of the original tissue, researchers are routinely using blood or skin samples from people suffering genetic diseases to create a 'disease in a dish.'
They can then investigate how the disease develops and assess the effectiveness of potential drugs at treating the disease in a personalised manner.
Stem cell-based drug discovery is expected to grow rapidly in Europe and Censo is well placed to take advantage. The increased use of human stem cells in drug discovery will also reduce experiments on animals.
Published 12 September 2016