Guidance
HM Land Registry portal: make an application enquiry
From:

Part of:

Published:

14 March 2016

Last updated:

4 July 2016, see all updates

Applies to:

England and Wales
How Business e-services customers can check their current applications to HM Land Registry through the portal.
Submit an application search
Select 'Information Services', then 'Application Enquiry'.
Enter an HM Land Registry reference or Title Number. Use:
Select 'Submit'.
To view the current average completion times, select the link on the right-hand side.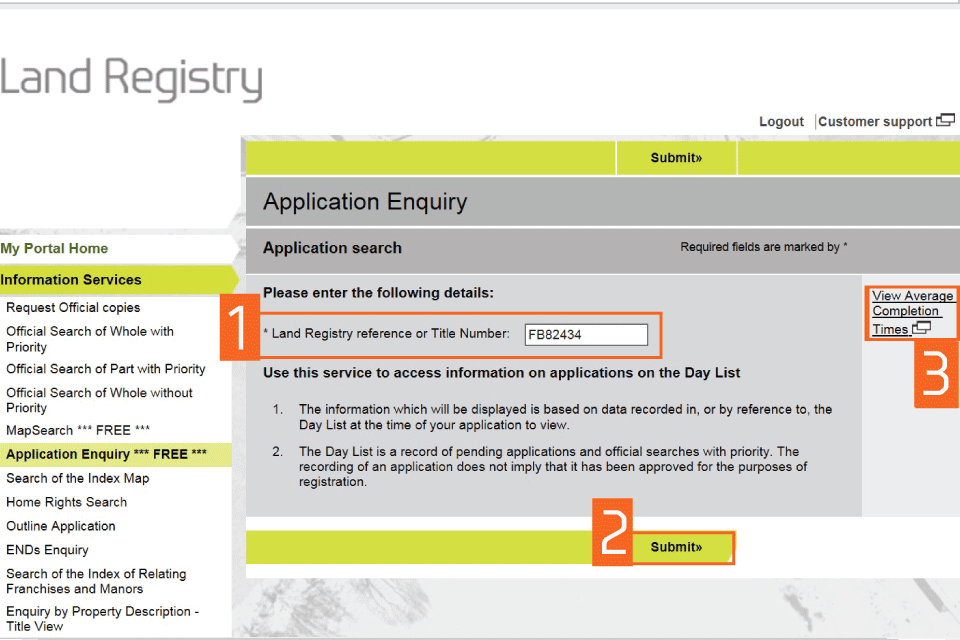 Application list
This is the list of pending applications and official searches with priority for the requested title.
Select 'Discharge Activity' to find out whether any charges have been discharged against this title number within the previous 30 calendar days.
If any discharged charges are revealed, select the 'Verify Details' link to input the charge date and confirm details relating to the discharged charge(s).
To print this page, select 'Printer-Friendly Version'.
To find out more about an application, select 'Show details'. A new window will open with the application details.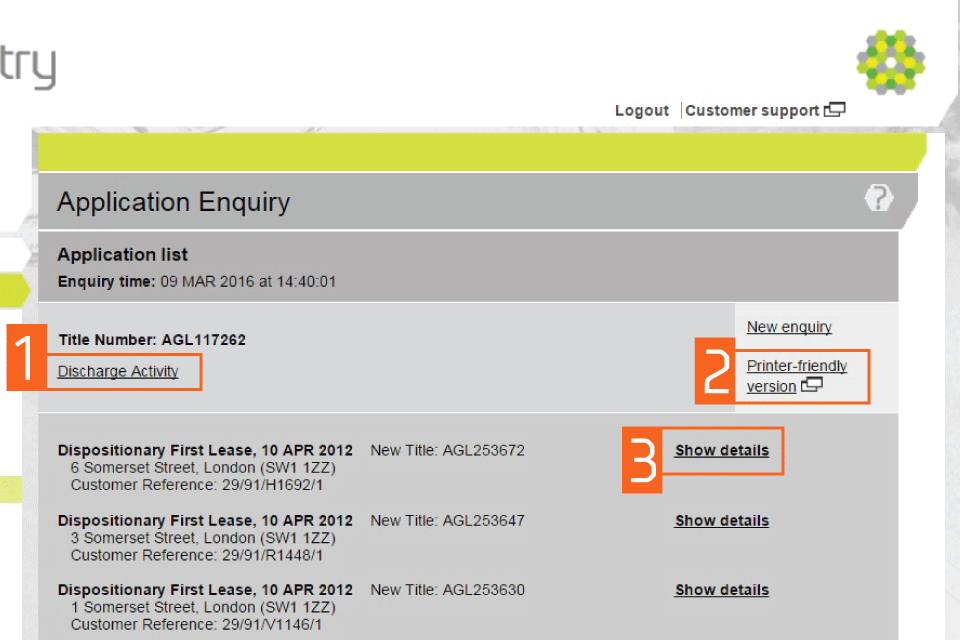 Application details
Select a 'Parent Title' link to get a list of the pending applications for that title.
This gives extra information about the application, eg progress status of an application, reasons for delay and the full priority period for official searches.
You can print and save the application detail as a PDF.
Select 'Still need to contact us?' and complete the contact form if you wish to request expedition of an application, or you require more progress information.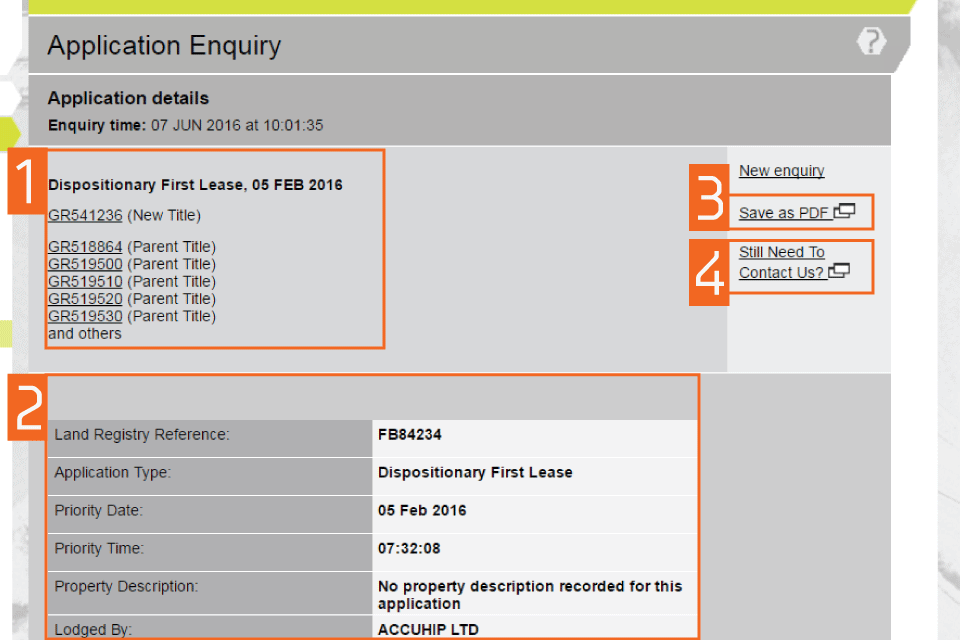 Contact form
Use the drop-down menu on the form to request more information or an expedition.
We may not be able to share more information than displayed for security or privacy reasons.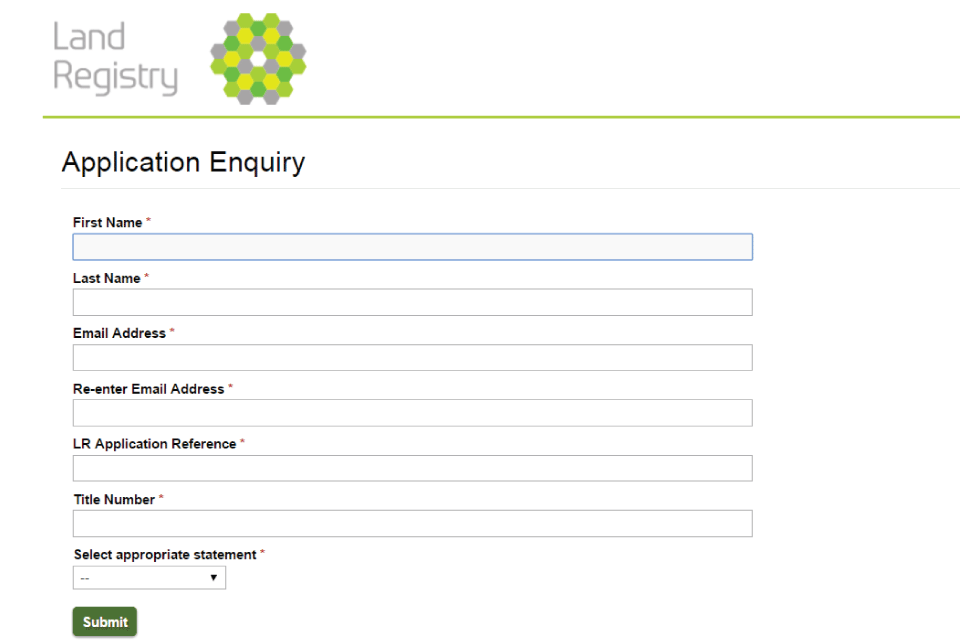 To start a new search, select 'New Enquiry'.
Help

For extra guidance, click on the question mark icon at the top right corner of each screen.
Logout
When you have completed your tasks, exit the system securely by selecting 'Logout' at the top of the screen.
Document information
Published: 14 March 2016
Updated: 4 July 2016
We've added information about a new link to request the expedition of an application.
Extra details about average completion times and discharge activity have been added.
First published.