Guidance
Connect to GovWifi using an iPhone or iPad
Follow these instructions to connect your Apple iOS device to GovWifi.
Once you have a GovWifi username and password, follow the steps below.
Step 1 - Go to wifi settings and select GovWifi.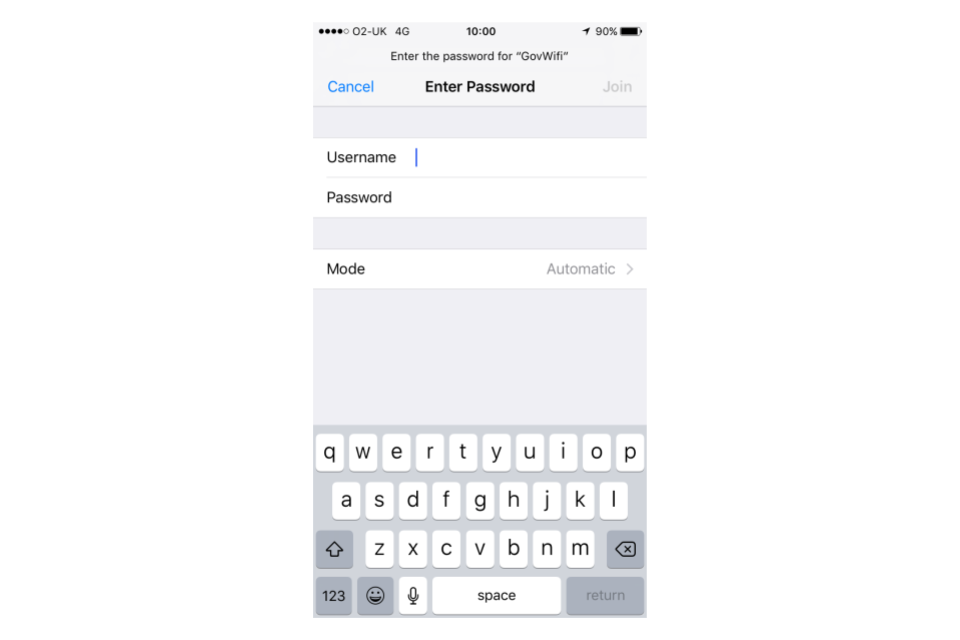 Step 2 - Enter the GovWifi username and password you received by email or text message.
Your password is case sensitive. It's 3 short words without spaces. The first letter of each word is capitalised.
Step 3 - You'll be asked to confirm that the network presents the correct certificate. This protects you against fake networks which may harm your privacy.
The correct certificate is shown below. It's called wifi.service.gov.uk and is issued by GeoTrust DV SSL SHA256 CA.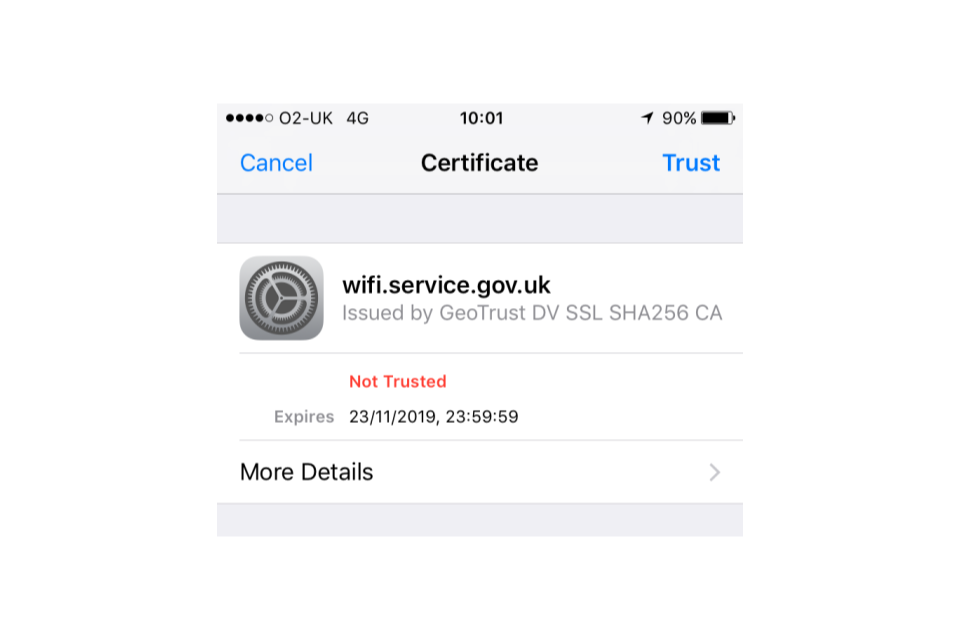 Step 4 - Select More Details and scroll down.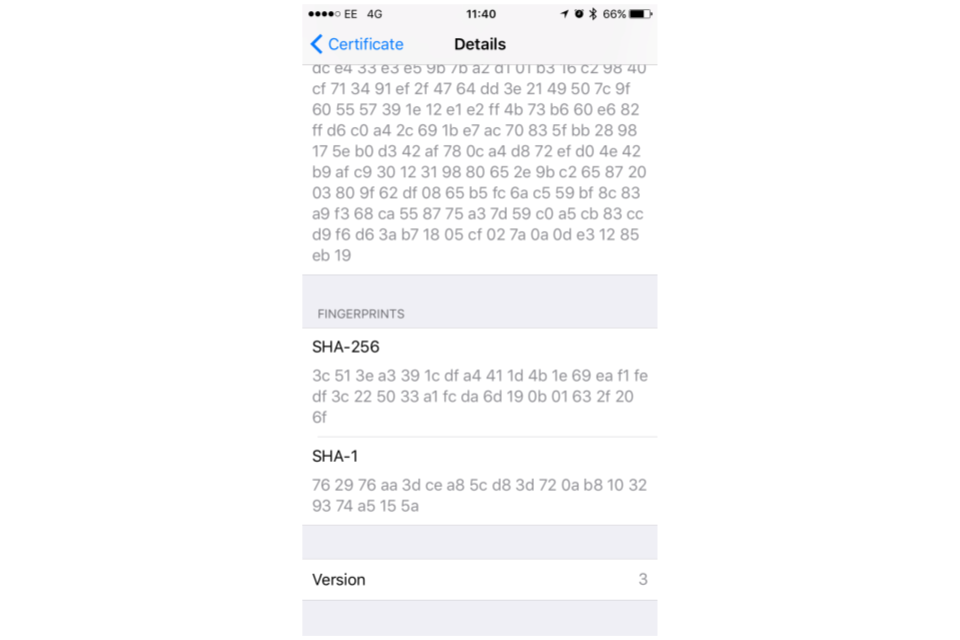 Step 5 - Check that the SHA-1 Fingerprint matches 76 29 76 AA 3D CE AB 5C D8 3D 72 0A B8 10 32 93 74 A5 15 5A.
Step 6 - Select < Certificate in the top left to go back to the previous screen.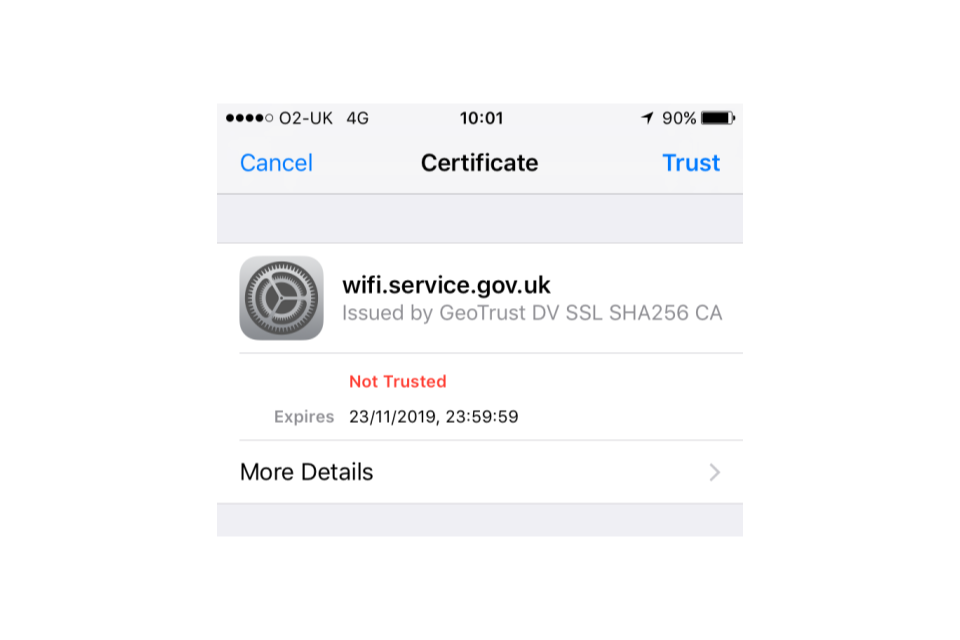 Step 7 - Select Trust in the top right to connect to GovWifi.
You should now be connected to GovWifi.
Document information
Published: 24 January 2017