Guidance
Connect to GovWifi using a BlackBerry
Follow these instructions to connect your BlackBerry device to GovWifi.
BlackBerry OS
If your device was made before October 2016, you're probably running the BlackBerry operating system (OS). Follow these instructions to connect to GovWifi.
Instructions
Once you have a username and password, follow the steps below. Depending on your device, you may need to scroll down to see all the fields.
Step 1 - Open your wifi settings. A list of wifi networks appears.
Step 2 - Select GovWifi. A settings menu appears.
Step 3 - Enter the username and password you received by email or text.
Step 4 - Select Advanced Options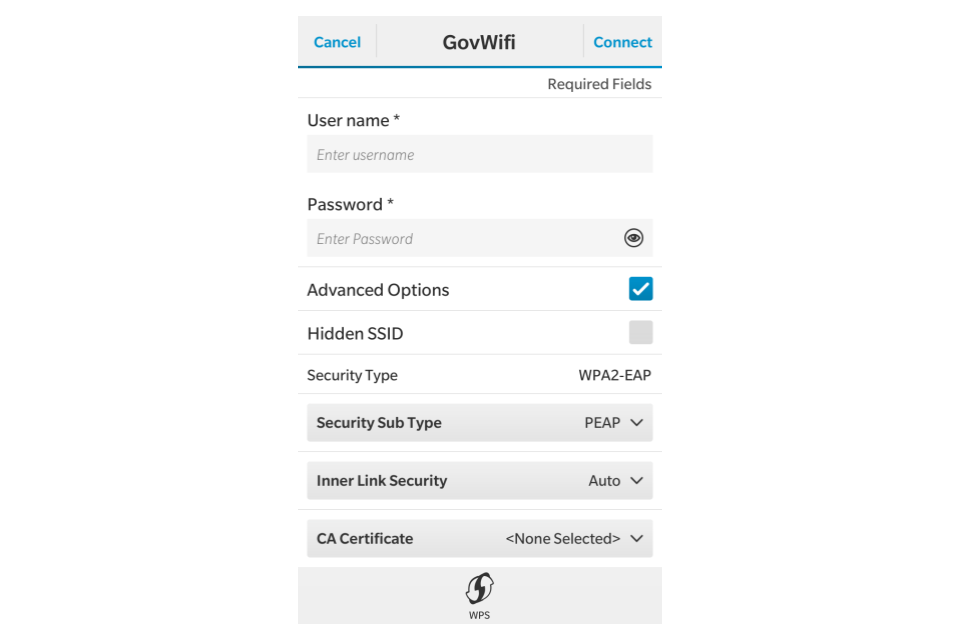 Step 5 - Scroll down. For Security Sub Type, select PEAP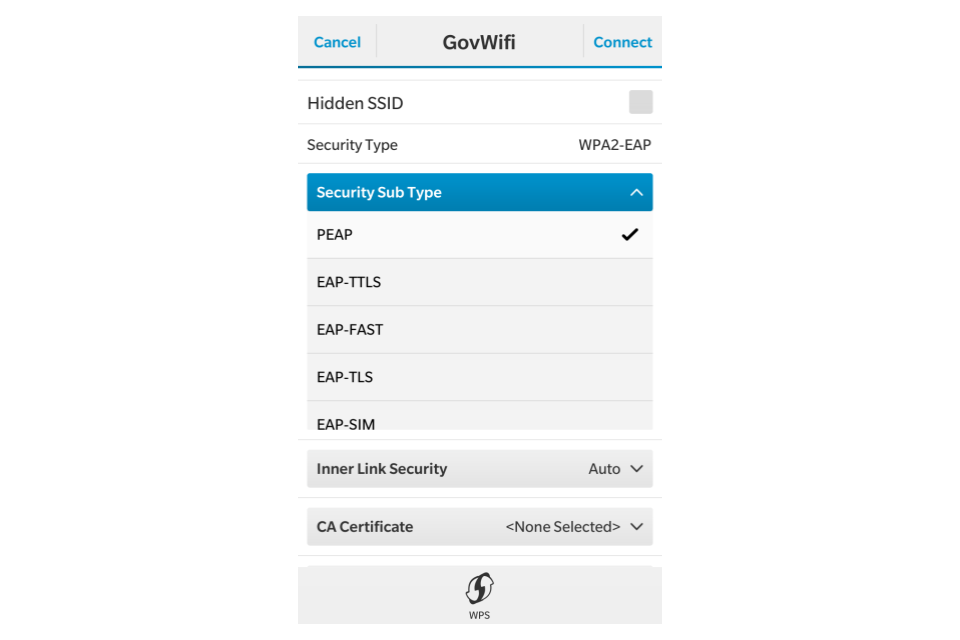 Step 6 - For CA Certificate, select the third listing for GeoTrust Primary Certification Authority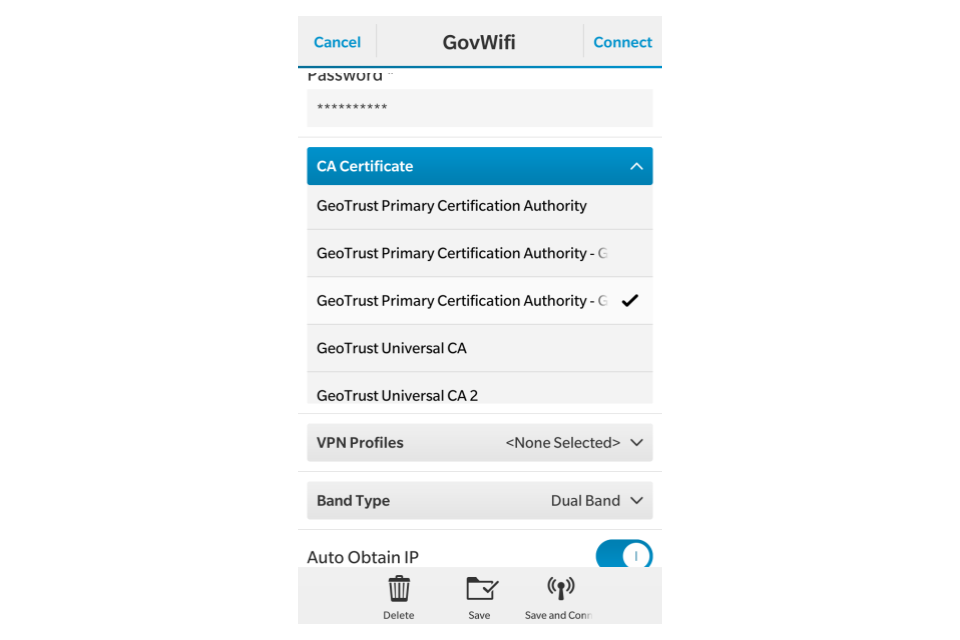 Step 7 - Select Connect on the top right of the screen.
You should now be connected to GovWifi.
Support
You may get a message that says 'Wi-Fi Connection Status, Attempt 1 of 3, Connecting to network' and another that says 'Acquiring IP address'. You don't need to do anything.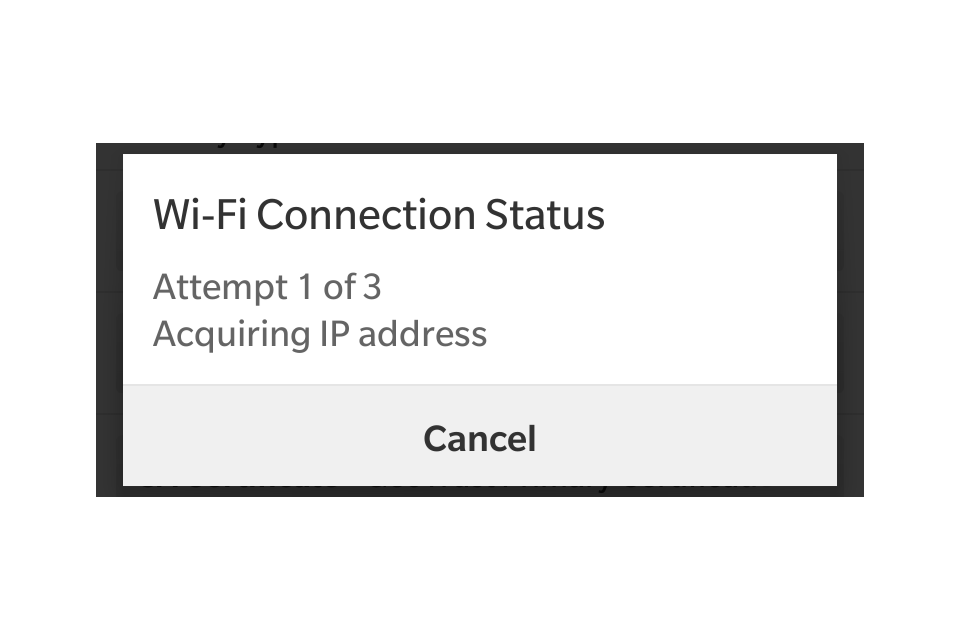 BlackBerry Android
If your BlackBerry device uses Android, follow the Android instructions.