World location
UK and Uzbekistan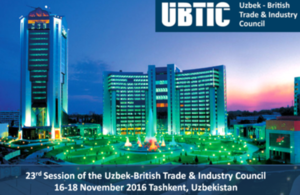 The 23rd session of the Uzbek-British Trade and Industry Council will take place in Tashkent on 17 November 2016.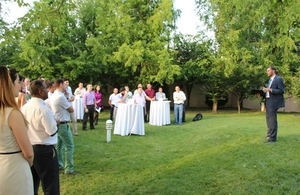 British Ambassador to Uzbekistan hosts a business event dedicated to strengthening business links with the UK.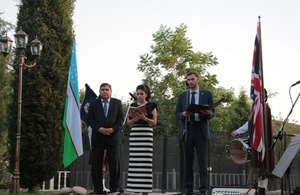 Her Majesty's Ambassador Chris Allan hosted a reception at his residence on 9 June 2016.
Our mission
We represent the UK government in its relations with the Uzbek government. We support the full range of British interests in Uzbekistan through mutually beneficial co-operation. We deal with a wide range of political, commercial and security questions of interest to the UK and Uzbekistan.
Documents
Organisations
Foreign & Commonwealth Office
We develop and maintain relations between the UK and Uzbekistan. Our work covers a range of issues including the economy and international security.