ESFA Update further education: 3 June 2020
Published 3 June 2020
This correspondence was withdrawn on
This has been withdrawn as it's out of date. Read the latest editions of ESFA Update for up to date news and information.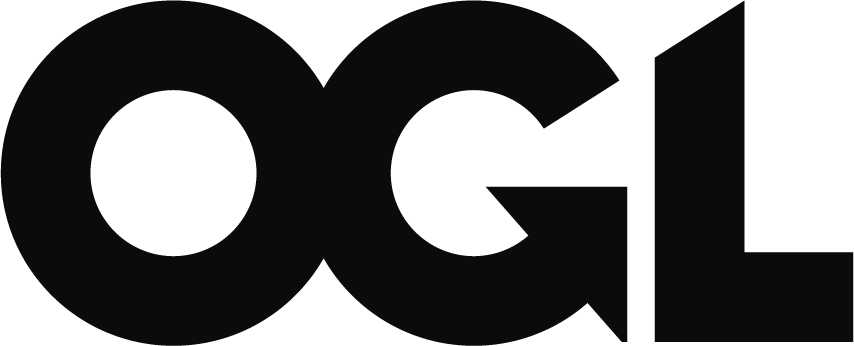 © Crown copyright 2020
This publication is licensed under the terms of the Open Government Licence v3.0 except where otherwise stated. To view this licence, visit nationalarchives.gov.uk/doc/open-government-licence/version/3 or write to the Information Policy Team, The National Archives, Kew, London TW9 4DU, or email: psi@nationalarchives.gov.uk.
Where we have identified any third party copyright information you will need to obtain permission from the copyright holders concerned.
This publication is available at https://www.gov.uk/government/publications/esfa-update-3-june-2020/esfa-update-further-education-3-june-2020
2.

Reminder: submission of annual accounts

Organisations, other than general further education colleges and sixth form colleges, with a current ESFA funding agreement must submit their latest full and final financial statements each year. You must do this as soon as the statements become available, but no later than 9 months after the year-end.

All providers are reminded of this obligation and are advised to contact their Territory Manager in writing if they are unable to do so, in advance of the date by which their accounts are due.

Further information regarding our approach to assessing an organisations financial health is available in our financial health guidance for organisations contracting with or applying to ESFA.
3.

Information: July financial collection from colleges

On Monday 15 June, we will be releasing templates for a simplified, COVID-19 specific financial return from colleges. These will be made available via GOV.UK. We will be asking colleges to complete and return the following documents by the 31 July 2020:
Monthly cash flow template – this is a slightly updated version of the template used in July 2019
Financial Health Calculator – this newly developed template calculates financial health with minimal information
Commentary – as with most ESFA returns we will be asking for some narrative to provide some context for the financial information.
The submission process will be the same as that used for the February 2020 IFMC collection, via the document upload portal on GOV.UK.
As with the IFMC return we will run webinars, provide guidance along with the same mailbox and response process. We don't anticipate colleges needing as much support as with the February IFMC return but we will monitor requests to ensure it's adequate. Thorough testing will be carried out on the templates before release, however if issues are identified following publication, we will quickly issue any updated templates on GOV.UK.
We discussed this proposal with colleges to ensure it captures the minimum information required to assess the financial impact of COVID-19 on the sector and individual colleges, whilst respecting finance teams are busy managing those impacts in their organisations.
We are only requiring accounting officer to sign-off the return, as we acknowledge that it might not be possible to convene a full governing body sign-off meeting ahead of the return deadline.
We continue to honour our commitment to simplify the IFMC with the sector, however, we appreciate it is not the right time to liaise with the sector on further improvements. Over the past months we have focused on improving the model and removing the errors while simplifying where possible.
4.

Information: R10 in-year qualification achievement rate

We previously explained that we will not publish any institution-level qualification achievement rates (QARs) in the national achievement rate tables for the 2019 to 2020 academic year in response to COVID-19.

We understand that providers are working under difficult circumstances and want to remove pressure where possible so we are making a change to the business rules.

This year we will not publish an in-year QAR following the R10 ILR submission in June. This means you will not have to check your in-year QAR data.

We are considering whether we calculate the in-year R12 and the final QAR and we will tell you about our decision as soon as we can.
5.

Information: individualised learner record (ILR) reporting – learners affected by COVID-19

We have introduced two learning delivery monitoring (LDM) codes for training providers funded by ESFA who are in receipt of support through the provider relief scheme (PRS), these codes are valid for use from 21 March 2020.

LDM code 368 should be used if a learner was on a programme funded by us and who is currently unable to continue with their training and education as a direct result of COVID-19. Training providers in receipt of the ESFA provider relief scheme will continue to engage with those learners with a range of activities so they can restart their programme as soon as it is safe to do so.

LDM code 369 should be used to identify those learners whose start date has been delayed by the impact of COVID-19. Training providers in receipt of the provider relief scheme will continue to support those individuals so they are ready to start learning when it is safe to do so. The LDM code will be used when you return the ILR to confirm the learner has now started their programme.

In addition, training providers funded by ESFA who are not in receipt of support from the provider relief scheme should also use these LDM codes where learners have been affected by the impact of COVID-19.
6.

Information: the National Careers Service Virtual Jobs Fair returns

Following the success if its first Virtual Jobs Fair in May, with over 1000 jobs, apprenticeships and volunteering opportunities promoted, the National Careers Service is hosting its second fair from Monday 8 to Friday 12 June to promote local vacancies and support citizens to get back into work.

As before, the Virtual Jobs Fair will travel round different regions and give employers the chance to post current opportunities on their social media which the National Careers Service will promote on their channels during #JobsHour.

Follow our social media channels @NationalCareers and NationalCareersService as we post more details throughout the week. If you have any questions or would like to get involved contact the helpline on 0800 100 900 which is open 7 days a week from 8am until 10pm.
| Location | Date | Time |
| --- | --- | --- |
| North East and Cumbria | Monday 8 June | 11am to 12pm |
| North West | Monday 8 June | 1pm to 2pm |
| Yorkshire and Humber | Tuesday 9 June | 11am to 12pm |
| East Midlands and Northamptonshire | Tuesday 9 June | 1pm to 2pm |
| East of England and Buckinghamshire | Wednesday 10 June | 11am to 12pm |
| West Midlands and Staffordshire | Thursday 11 June | 11am to 12pm |
| South West and Oxfordshire | Thursday 11 June | 1pm to 2pm |
| South East | Friday 12 June | 11am to 12pm |
| London | Friday 12 June | 1pm to 2pm |