Guidance
Data Ethics Framework
Updated 30 August 2018
© Crown copyright 2018
This publication is licensed under the terms of the Open Government Licence v3.0 except where otherwise stated. To view this licence, visit nationalarchives.gov.uk/doc/open-government-licence/version/3 or write to the Information Policy Team, The National Archives, Kew, London TW9 4DU, or email: psi@nationalarchives.gsi.gov.uk.
Where we have identified any third party copyright information you will need to obtain permission from the copyright holders concerned.
This publication is available at https://www.gov.uk/government/publications/data-ethics-framework/data-ethics-framework
Ministerial Foreword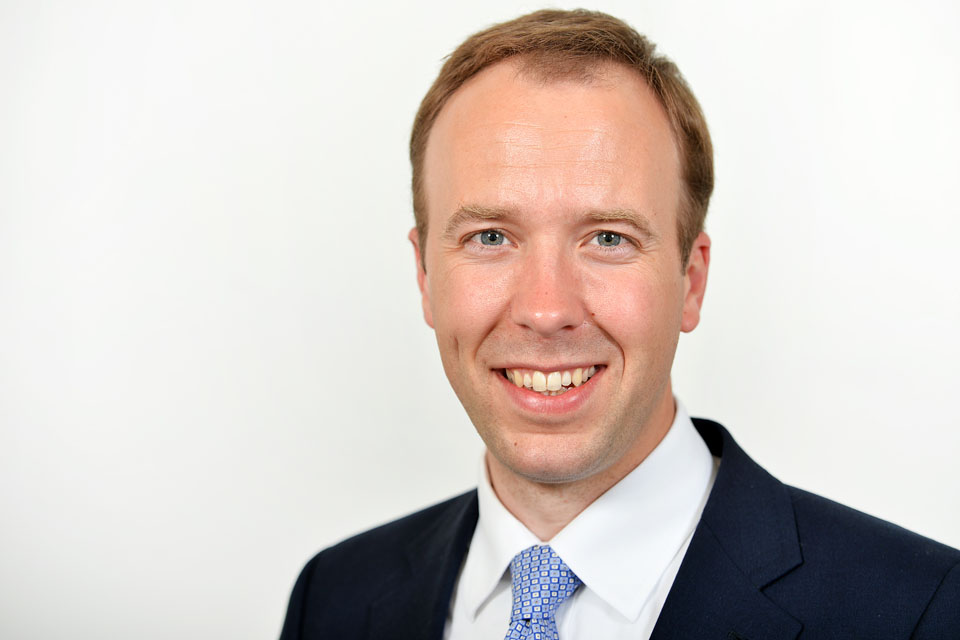 Making better use of data offers huge benefits, in helping us provide the best possible services to the people we serve.
However, all new opportunities present new challenges. The pace of technology is changing so fast that we need to make sure we are constantly adapting our codes and standards. Those of us in the public sector need to lead the way.
As we set out to develop our National Data Strategy, getting the ethics right, particularly in the delivery of public services, is critical. To do this, it is essential that we agree collective standards and ethical frameworks.
Ethics and innovation are not mutually exclusive. Thinking carefully about how we use our data can help us be better at innovating when we use it.
Our new Data Ethics Framework sets out clear principles for how data should be used in the public sector. It will help us maximise the value of data whilst also setting the highest standards for transparency and accountability when building or buying new data technology.
We have come a long way since we published the first version of the Data Science Ethical Framework. This new version focuses on the need for technology, policy and operational specialists to work together, so we can make the most of expertise from across disciplines.
We want to work with others to develop transparent standards for using new technology in the public sector, promoting innovation in a safe and ethical way.
This framework will build the confidence in public sector data use needed to underpin a strong digital economy. I am looking forward to working with all of you to put it into practice.
The Rt Hon Matt Hancock MP, Secretary of State for Digital, Culture, Media and Sport
Introduction
What is data ethics?
Data ethics is an emerging branch of applied ethics which describes the value judgements and approaches we make when generating, analysing and disseminating data. This includes a sound knowledge of data protection law and other relevant legislation, and the appropriate use of new technologies. It requires a holistic approach incorporating good practice in computing techniques, ethics and information assurance.
What is data science?
A core aspect of data ethics is using data science appropriately. Data science describes analysis using automated methods to extract knowledge from data. It covers a range of techniques, from finding patterns in data using traditional analytics to making predictions with machine learning.
Data science presents new opportunities for identifying factors for answering important policy questions — factors which might be difficult for people to spot on their own. It offers huge public benefits in creating better evidence-based policy and in making government operations more targeted and efficient. However, we must carefully consider the social implications of the data and algorithms used, our practices and the quality assurance processes we follow to ensure this is done well.
Why do we need a framework?
Advances in computing power and techniques mean newer, more powerful, computational models or data science tools are seeing uptake across the public sector. Coupling this with an increase in skills means we now have the ability to analyse larger volumes of data more rapidly and more regularly.
Increasingly public servants from across disciplines will need to understand insights from data and emerging technologies. It is crucial that public servants are equipped to use data-informed insight responsibly and processes must be in place to support this.
How to use the Data Ethics Framework
The Data Ethics Framework guides the design of appropriate data use in government and the wider public sector. This guidance is aimed at anyone working directly or indirectly with data in the public sector, including data practitioners (statisticians, analysts and data scientists), policymakers, operational staff and those helping produce data-informed insight.
The Data Ethics Framework builds on the core values of the Civil Service Code - integrity, honesty, objectivity and impartiality - to encourage ethical data use to build better services and inform policy.
Specifically the framework will help:
policy or operational professionals understand the uses and limits of data science, define ethics-related requirements, and develop context and domain-specific questions when planning a project or writing a tender
data practitioners ensure that they have considered policy and subject matter when designing data science approaches, and develop questions around project-specific requirements
information technology providers better understand the core ethical expectations for public sector data science projects, and to tailor their offerings appropriately
The Data Ethics Framework consists of 3 parts:
the data ethics principles
a workbook to help your team record the ethical decisions you've made about your project
Teams should work through the framework together before starting the design or discovery phase of a new project. Use the workbook to consider legal, ethical questions to inform the best approach for your use of data.
Each part of the framework is designed to be regularly revisited throughout your project, especially when any changes are made to your data collection, storage, analysis or sharing processes.
The Data Ethics Framework principles
Your project, service or procured software should be assessed against the 7 data ethics principles.
1.

Start with clear user need and public benefit

Using data in more innovative ways has the potential to transform how public services are delivered. We must always be clear about what we are trying to achieve for users - both citizens and public servants.
2.

Be aware of relevant legislation and codes of practice

You must have an understanding of the relevant laws and codes of practice that relate to the use of data. When in doubt, you must consult relevant experts.
3.

Use data that is proportionate to the user need

The use of data must be proportionate to the user need. You must use the minimum data necessary to achieve the desired outcome.
4.

Understand the limitations of the data

Data used to inform policy and service design in government must be well understood. It is essential to consider the limitations of data when assessing if it is appropriate to use it for a user need.
5.

Ensure robust practices and work within your skillset

Insights from new technology are only as good as the data and practices used to create them. You must work within your skillset recognising where you do not have the skills or experience to use a particular approach or tool to a high standard.
6.

Make your work transparent and be accountable

You should be transparent about the tools, data and algorithms you used to conduct your work, working in the open where possible. This allows other researchers to scrutinise your findings and citizens to understand the new types of work we are doing.
7.

Embed data use responsibly

It is essential that there is a plan to make sure insights from data are used responsibly. This means that both development and implementation teams understand how findings and data models should be used and monitored with a robust evaluation plan.
The Data Ethics Workbook
The Data Ethics Workbook will help you decide how you to align your work with the Data Ethics Framework principles. It will help you design an implementation plan for managing high quality results and mitigating risks.
Before you start a new data project or workstream, the Data Ethics Workbook should be completed collectively by practitioners, data governance or information assurance specialists, and subject matter experts like service staff or policy professionals.
Teams must decide at the start how often they will revisit these questions. This will depend on the length and scale of the project, service or policy.
These questions will help you determine how you can align your work with the Data Ethics Framework principles. Answering the workbook questions should inform the design of an implementation plan for producing high quality results and mitigating risks.