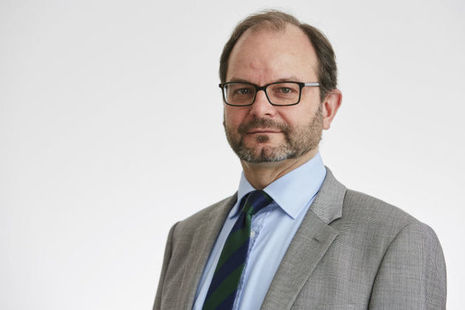 Biography
Paul is Director - Responsive Programmes for Innovate UK.
Paul has overarching responsibility for Innovate UK's open scope grant programmes, Smart and design.   This role follows periods as Director of Commercialisation and Open Programmes, Director of Emerging & Enabling Technologies, Deputy Director Research and Chief Scientific Advisor, and as Head of Development.
Before taking on the current post, Paul led Innovate UK's innovation support activities in KTP, SBRI, Open R&D, ICURe, Analysis for Innovators, Eurostars and other international bilaterals.
He previously oversaw the creation and implementation of Innovate UK strategies in areas such as:
creative industries
design
biosciences
ICT
electronics photonics and electrical systems
advanced materials
energy generation and supply
medicines & healthcare
emerging technologies and industries
He built new national programmes in the Detection & Identification of Infectious Agents (DIIA), Sustainable Agriculture and Food (SAF IP) and Stratified Medicine (SMIP); and drove the first emerging technologies investments in areas such as quantum technologies, graphene, non-animal technologies and biofilms.
Implementation of these programmes represents a public sector investment of over £500m.
Before joining Innovate UK Paul worked for 25 years in the chemical industry. He is a Fellow of both the Royal Society of Chemistry and of the Royal Society of Arts.
Paul read Chemistry at Balliol College, Oxford and in 1984 joined Courtaulds PLC where he held roles in R&D management, coordinated Courtaulds' technology activities in Japan, and worked as a Market Analyst in the USA. At Acordis Acetate Products he led a multi-site change management programme and was responsible for cellulose triacetate polymer sales in Europe.
From sales, he moved into manufacturing, and after a brief period as Technical Manager, in 2003 became Manufacturing Manager for Acordis' acetate plant in Coventry. He joined Innovate UK in 2007.
Director - Responsive Programmes