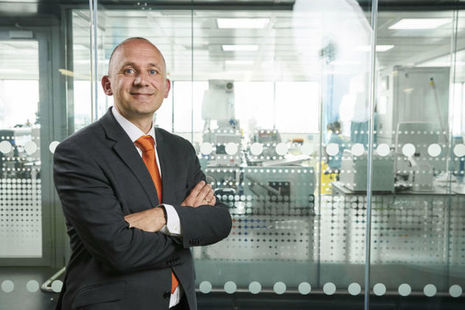 Biography
Ian is the Interim Executive Chair for Innovate UK.
Previously he was Director - Ageing Society, Health & Nutrition and Director - Health and Life Sciences, a role he took up in October 2016.
Ian has extensive entrepreneurial and business experience in the healthcare sector. Prior to Innovate UK, Ian was CEO of Arquer Diagnostics, which focuses on bladder and prostate cancer diagnosis.
Before this, Ian spent 15 years in a variety of executive management roles within the health and life science sector.
Interim Executive Chair, Innovate UK
The Executive Chair of Innovate UK is the operational head of the organisation, as it continues its leading role in driving the UK's technology and innovation strategy.
Innovate UK is part of UK Research and Innovation, a non-departmental public body funded by a grant-in-aid from the UK government.
Previous roles in government
Director - Ageing Society, Healthcare & Nutrition, Innovate UK