Press release
The Planning Inspectorate welcomes a new Chief Executive
Sarah Richards takes up the post as Chief Executive of The Planning Inspectorate today (Monday, 14 March 2016).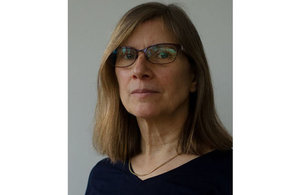 Sarah was previously Strategic Director Regeneration, Housing and Resources, at Slough Borough Council, a post she held since 2013. Sarah, who has accumulated vast experience in planning, began her career with the Greater London Council, progressing to Director of Planning for Test Valley Borough Council and then set up and led the Planning Advisory Service.
Sarah then spent four years at Essex County Council in the role of Director for Sustainable Environment and Enterprise and as Head of Strategic Commissioning. Sarah's understanding of strategic risk gained whilst working as a Managing Partner for Zurich Municipal Management Services, Zurich Insurance will also be beneficial in steering the Inspectorate's strategic direction over the coming years.
On starting her new role, Sarah Richards said:
"I'm very excited about taking up the role as Chief Executive today and taking the reins of this well respected organisation. Across the wide range of its casework, the Planning Inspectorate is integral to ensuring a swift planning system is in place for all, from individual citizens through to major developers and corporations."
Sara Weller, Chair of the Planning Inspectorate's Board, added:
"I'm delighted that Sarah has been appointed as Chief Executive of the Planning Inspectorate and look forward to working closely with her. Her operational experience of local authorities together with her a record of strong leadership will be invaluable to ensuring the Inspectorate delivers its vital role in the planning system.
"I want to thank Steve Quartermain who has been acting Chief Executive at the Inspectorate since last October. He has done an excellent job in maintaining momentum and taking the organisation forward."
Ends
Notes for Editors
The Planning Inspectorate is the government agency for England and Wales responsible for handling approximately 20,000 appeals a year, including:
A high resolution photograph of Sarah Richards is available by emailing: pressoffice@pins.gsi.gov.uk. Further enquiries can be made to The Planning Inspectorate press office on 0303 444 5004 or at the email address above.
Published 14 March 2016