Press release
Restaurant company director given 7-year ban for employing illegal workers
Guat Gor Goh, the director of a Newcastle restaurant company, has been disqualified from acting as a director for 7 years by Newcastle County Court on 22 December, for allowing the company to employ illegal workers.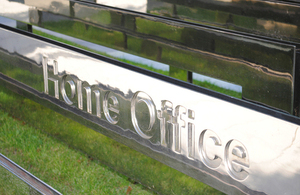 Neither Ms Goh nor any Counsel appointed on her behalf attended the hearing in the proceedings, which followed an investigation by the Insolvency Service, working with the Home Office.
Ms Goh of Newcastle-Upon-Tyne, a director of Golden Paragon Ltd from 24 February 2011 to 17 September 2013, was found on 9 May 2013, to be employing three workers who were not eligible to work in the UK, while she was a director.
The business, a restaurant, went into liquidation on 17 September 2013, owing £184,187 to creditors, including £15,000 for a fine imposed by Home Office Immigration and Enforcement for employing illegal workers.
On 22 December 2015, District Judge Looma, sitting at the County Court in Newcastle-Upon-Tyne, made a Disqualification Order against Ms Goh for 7 years, from 12 January. The Order bans Ms Goh from acting as a company director or from managing or in any way controlling a limited company until 2023.
Sue MacLeod, Chief Investigator of Insolvent Investigations, Midlands & West at the Insolvency Service, said:
Illegal workers are not protected under employment law, and as well as cheating legitimate job seekers out of employment opportunities, these employers defraud the taxpayer and undercut honest competitors. This should serve as a warning to other directors who may feel tempted to break the law.

The Immigration, Asylum and Nationality Act 2006 makes employers responsible for preventing illegal workers in the UK. To comply with the law, a company must check and be able to prove documents have been checked prior to recruitment showing a person is entitled to work.
Notes to editors
Golden Paragon Ltd (CRO No.07541020) was incorporated on 24 February 2011 and traded from The Leazes, Barrack Road, Newcastle Upon Tyne NE2 4LA.
Ms Guat Gor Goh was the sole registered director from 24 February 2011 to 17 September 2013 (the date of liquidation).
Ms Guat Gor Goh's date of birth is July 1964 and she is known to have resided in Newcastle.
The matters of unfitness that were laid before the court and which resulted in the Order were that:
Guat Gor Goh caused Golden Paragon Limited (GP) to employ three illegal workers, in contravention of the Immigration, Asylum and Nationality Act 2006. Following a visit on 09 May 2013 from the Home Office Immigration and Enforcement Team (HOIE), trading ceased on 05 September 2013 and GP went into liquidation on 17 September 2013
on 13 September 2013, the Home Office Immigration and Enforcement Civil Penalty Compliance Team issued a Civil Penalty of £15,000 to Golden Paragon Ltd. The Penalty Notice stated that Golden Paragon Ltd would be fined £5,000 for each of the three illegal employees. The penalty included a reduction of £2,500 per illegal employee as the company had been cooperative with the enquiries of Home Office Immigration and Enforcement
A disqualification order has the effect that without specific permission of a court, a person with a disqualification cannot:
act as a director of a company
take part, directly or indirectly, in the promotion, formation or management of a company or limited liability partnership
be a receiver of a company's property
In addition that person cannot act as an insolvency practitioner and there are many other restrictions are placed on disqualified directors by other regulations.
Further information on director disqualifications and restrictions is available.
All public enquiries concerning the affairs of the company should be made to: Insolvent Investigations, Midlands & West, 4th Floor, Cannon House, 18 Priory Queensway, Birmingham B4 6FD. Tel: 0121 698 4000. Email: Adminteam.Midlands&west@insolvency.gsi.gov.uk
The Insolvency Service administers the insolvency regime, investigating all compulsory liquidations and individual insolvencies (bankruptcies) through the Official Receiver to establish why they became insolvent. It may also use powers under the Companies Act 1985 to conduct confidential fact-finding investigations into the activities of live limited companies in the UK. In addition, the agency authorises and regulates the insolvency profession, deals with disqualification of directors in corporate failures, assesses and pays statutory entitlement to redundancy payments when an employer cannot or will not pay employees, provides banking and investment services for bankruptcy and liquidation estate funds and advises ministers and other government departments on insolvency law and practice.
Further information about the work of the Insolvency Service, and how to complain about financial misconduct, is available.
Contact Press Office
Media enquiries for this press release – 020 7674 6910 or 020 7596 6187
Press Office
The Insolvency Service

4 Abbey Orchard Street
London
SW1P 2HT
This service is for journalists only. For any other queries, please contact the Insolvency Enquiry line on 0300 678 0015.

For all media enquiries outside normal working hours, please contact the Department for Business, Energy and Industrial Strategy Press Office on 020 7215 1000.
You can also follow the Insolvency Service on:
Published 10 February 2016