No one's best friend: diamond investment company that failed to supply goods and lied about charitable activities
Reco Commodities LLP (Reco), a limited liability partnership that sold diamonds as an investment opportunity to the public, has been wound up in the public interest by the High Court on 4 March 2015 for making a number of false claims and failing to supply all the diamonds which had been paid for in advance.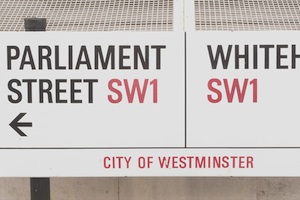 The winding-up follows an investigation by the Insolvency Service.
The investigation found that Reco, which traded out of premises at 18 King William Street, London, made a series of false claims as part of its high pressure sales tactics, which were also reflected in claims made on its website. The bogus claims included:
a false trading history alleging fifteen years buying experience and management of over two thousand clients who continuously traded with Reco
false credentials for staff members claiming that the founder and dedicated senior brokers had a wealth of experience within the diamond and alternative investment industry of over fifty years
diamonds were ordered for specific sales and not kept in stock, claiming that diamonds were sourced on the international market
secure storage for diamonds purchased claiming that the diamonds were stored in the company vault in Hatton Garden
expected investment returns. A number of excessive claims were made including one that returns of over 500% had been made in eight years
In fact, the investigation found that Reco was only incorporated in August 2013 and had fewer that 30 customers. It obtained its diamonds from retailers and had no storage facility whilst there was no evidence.to support the returns claimed. A visitor to Reco's premises was "horrified" to find a room full of screaming eighteen year olds…. like a boiler room".
In spite of the company's grandiose claims, when investigators contacted a number of investors, only one had received the diamonds they had paid for. The others had either received only a part of their purchase or none at all. During its period of trading, Reco received a little in excess of £450,000 which included £27,000 paid by investors in respect of the Cook Stoves Project, a supposedly charitable project.
Welcoming the court's decision, David Hill, a chief investigator with the Insolvency Service, said:
This formally brings to a halt a disreputable business carried on by this company which lured investors with outlandish claims it seemingly had no way of fulfilling. The Insolvency Service will investigate and bring to a halt, activities of companies that behave in this way and that are found to be operating, against the public interest." In ordering the company into liquidation in the public interest, Registrar Jones found that in addition to the above there was a lack of transparency and co-operation with the investigation.
Notes to editors
Reco Commodities LLP (CRO No. OC387459) was incorporated as a limited liability partnership on 23 August 2013. Its registered office address was recorded as 28 Rosslyn Hill, Hampstead London NW3 1NH. It has one current recorded limited partner, Mr Aaron Martin Fay.
The petition was presented under s124A of the Insolvency Act 1986 on 19 December 2014 and the Winding up Order was made on 4 March 2015.
Company Investigations, part of the Insolvency Service, uses powers under the Companies Act 1985 to conduct confidential fact-finding investigations into the activities of live limited companies in the UK on behalf of the Secretary of State for Business, Innovation & Skills (BIS).
Further information about live company investigations is available.
The Insolvency Service administers the insolvency regime, investigating all compulsory liquidations and individual insolvencies (bankruptcies) through the Official Receiver to establish why they became insolvent. It may also use powers under the Companies Act 1985 to conduct confidential fact-finding investigations into the activities of live limited companies in the UK. In addition, the agency authorises and regulates the insolvency profession, deals with disqualification of directors in corporate failures, assesses and pays statutory entitlement to redundancy payments when an employer cannot or will not pay employees, provides banking and investment services for bankruptcy and liquidation estate funds and advises ministers and other government departments on insolvency law and practice. Further information about the work of the Insolvency Service, and how to complain about financial misconduct, is available.
All public enquiries concerning the affairs of the company should be made to: The Official Receiver, Public Interest Unit, 4 Abbey Orchard Street, London, SW1P 2HT. Telephone: 0207 637 1110 Email: piu.or@insolvency.gsi.gov.uk.
Published 11 March 2015