News story
New blog post on CMA recommendations for the Bus Services Bill
The CMA's perspective on the Bus Services Bill and where local transport authorities can retain the benefits of competition for bus passengers.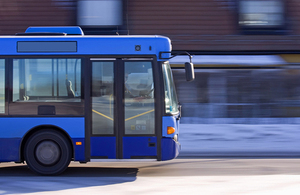 Douglas Cooper has written a blog post outlining the Competition and Markets Authority's (CMA) recommendations to ministers on the Bus Services Bill.
It talks about striking the right balance between competition and collaboration for bus operators to secure better outcomes for passengers.
Published 5 July 2016