News story
New blog post on business start-ups and competition law
How competition law protects business start-ups when they're setting off.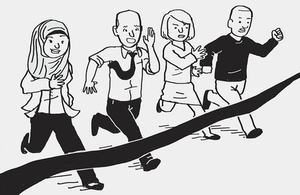 Judith Frame has written a blog post about how competition law protects start-ups and the main things they need to know about competing fairly in business.
Have you recently started a business? What do you think about the issues raised? Have you looked at our Competing fairly in business materials? How have they helped you?
Published 10 March 2016