Luxury car dealer banned after failing to keep accounting records
A car dealer who bought and sold luxury cars has been banned from running companies for 13 years after he failed to maintain adequate accounting records.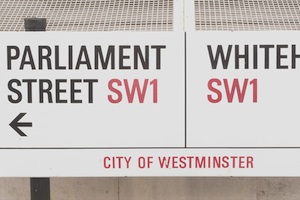 Zaid Fares Al-Safee, 29, from West London, was a registered director of Exotic Global Limited, a company that sold new cars and light motor vehicles.
The company was first incorporated in 2013 but after almost two years of trading, in June 2015 Exotic Global Limited was placed into Creditors' Voluntary Liquidation (CVL) and an insolvency practitioner was appointed.
However, Zaid Fares Al-Safee's failed to deliver Exotic Global Limited's accounting records to the insolvency practitioner and this led to a report being submitted to the Secretary of State highlighting Zaid Fares Al-Safee's lack of co-operation.
The Insolvency Service then carried out an in-depth investigation but the continued absence of accounting records prevented the government agency from being able to verify who had control of Exotic Global Limited's affairs.
This included the income and expenditure of the company, including Zaid Fares Al-Safee's remuneration, the acquisition or subsequent disposal of assets and the full nature of Exotic Global Limited's trading activities.
Trading activities that were unexplained included the purchase and sale of 14 luxury vehicles in excess of £1.2 million, VAT assessments totalling £498,106.80, the expenditure of a £318k loan, as well as the purchase and sale of 45 vehicles totalling £354,553 and two personalised number plates totalling £40,023.
After a two-day trial, ICC Judge Jones in the High Court ordered on 14 March 2018 that Zaid Fares Al-Safee was to be disqualified for 13 years, banning him from directly or indirectly becoming involved in the promotion, formation or management of a company without the permission of the court.
Ken Beasley, Official Receiver for the Insolvency Service, said:
"Maintaining and keeping adequate accounting records is a legal requirement for all companies. Failure to do so is serious misconduct and the length of Mr Zaid Fares Al-Safee's disqualification reflects this."
Notes to editors
Mr Zaid Fares Al-Safee is from London and his date of birth is May 1988.
Exotic Global Limited (Company Registration number 08753565) was incorporated on 29 October 2013 and traded from Park West Garage, Underground Car Park, Park West Place, London, W2 2QZ.
The Investigation found that between 29 October 2013 and 03 June 2015, Zaid Fares Al-Safee failed to ensure that Exotic Global Limited maintained or preserved adequate accounting records or in the alternative, he failed to deliver up such records as were maintained or preserved.
A disqualification order has the effect that without specific permission of a court, a person with a disqualification cannot:
act as a director of a company
take part, directly or indirectly, in the promotion, formation or management of a company or limited liability partnership
be a receiver of a company's property
Disqualification undertakings are the administrative equivalent of a disqualification order but do not involve court proceedings. Persons subject to a disqualification order are bound by a range of other restrictions.
The Insolvency Service administers the insolvency regime, investigating all compulsory liquidations and individual insolvencies (bankruptcies) through the Official Receiver to establish why they became insolvent. It may also use powers under the Companies Act 1985 to conduct confidential fact-finding investigations into the activities of live limited companies in the UK. In addition, the agency authorises and regulates the insolvency profession, deals with disqualification of directors in corporate failures, assesses and pays statutory entitlement to redundancy payments when an employer cannot or will not pay employees, provides banking and investment services for bankruptcy and liquidation estate funds and advises ministers and other government departments on insolvency law and practice.
Further information about the work of the Insolvency Service, and how to complain about financial misconduct, is available.
Contact Press Office
Media enquiries for this press release – 020 7596 6187 or 020 7637 6498
Press Office
Office currently closed during the coronavirus pandemic.

This service is for journalists only. For any other queries, please contact the Insolvency Enquiry Line.

For all media enquiries outside normal working hours, please contact the Department for Business, Energy and Industrial Strategy Press Office on 020 7215 1000.
You can also follow the Insolvency Service on:
Published 21 May 2018