Leafybug's £3m-plus VAT Scams squashed – directors disqualified for 36 years
Three directors of Leafybug International Ltd (which traded as Furniture Direct in Cardiff), who each carried out a different VAT scam causing losses of over £3,045,565 to HMRC, have been disqualified for a combined 36 years following an Insolvency Service investigation.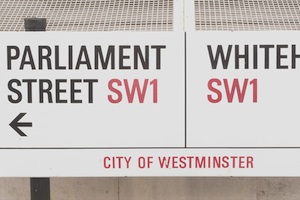 On 23 June 2015 the Court made Orders disqualifying as company directors, Mr Hassan for a period of 13 years, Mr Thomas for 11 years and Mr Mohammed for 12 years.
The Investigation found:
Ihtesham Ali Hassan, 36, caused Leafybug to carry out MTIC VAT Fraud in the period 1 April 2010 to 24 August 2010. Deals conducted by Leafybug in this period caused a loss of at least £2,304,220 to HMRC. The Court found that Mr Hassan must have known he was taking part in a systematic criminal attack on the VAT system. His purported due diligence was a sophisticated attempt to deceive HMRC into believing his trading was legitimate
Clive Thomas, 71, despite prior warnings from HMRC, failed to make sure that adequate due diligence was conducted by Leafybug so that the Company did not participate in transaction chains connected with VAT fraud. Deals conducted by Leafybug in the period 1 March 2012 to 31 May 2012 resulted in a loss of at least £621,018 to HMRC
Waseem Mohammed, 44, failed to disclose to HMRC transactions in the period 8 October 2012 to 15 November 2012. These transactions caused a loss of at least £120,327 to HMRC
Commenting on the disqualifications, Ken Beasley, Official Receiver, said:
Leafybug International Ltd was involved in trading connected with fraudulent VAT schemes which had been costing the UK Exchequer significant amounts of money at the time the frauds were perpetrated.
This is not victimless misconduct, the main impact being on honest tax payers and their families who as a result suffered the effects of funding shortages in healthcare, education and other front line services.
The Insolvency Service will not hesitate to use its enforcement powers to investigate and disqualify directors whose companies defraud the public purse.
Notes to editors
Leafybug International Ltd (CRO No. 06843928) also traded as Furniture Direct in Cardiff. The Company was placed into Creditors Voluntary Liquidation on 30 January 2013.
Mr Hassan's date of birth is 16 January 1979 and he resides in Cardiff.
Mr Thomas' date of birth is 13 October 1943 and he resides in Llantrisant, Pontyclun.
Mr Mohammed's date of birth is 2 July 1971 and he resides in Cardiff.
A disqualification order has the effect that without specific permission of a court, a person with a disqualification cannot:
act as a director of a company
take part, directly or indirectly, in the promotion, formation or management of a company or limited liability partnership
be a receiver of a company's property
In addition that person cannot act as an insolvency practitioner and there are many other restrictions are placed on disqualified directors by other regulations. Disqualification undertakings are the administrative equivalent of a disqualification order but do not involve court proceedings. Further information on director disqualifications and restrictions is available.
The Insolvency Service administers the insolvency regime, investigating all compulsory liquidations and individual insolvencies (bankruptcies) through the Official Receiver to establish why they became insolvent. It may also use powers under the Companies Act 1985 to conduct confidential fact-finding investigations into the activities of live limited companies in the UK. In addition, the agency authorises and regulates the insolvency profession, deals with disqualification of directors in corporate failures, assesses and pays statutory entitlement to redundancy payments when an employer cannot or will not pay employees, provides banking and investment services for bankruptcy and liquidation estate funds and advises ministers and other government departments on insolvency law and practice. Further information about the work of the Insolvency Service, and how to complain about financial misconduct, is available.
Contact Press Office
Media enquiries for this press release – 020 7596 6187
Press Office
Office currently closed during the coronavirus pandemic.

This service is for journalists only. For any other queries, please contact the Insolvency Enquiry Line.

For all media enquiries outside normal working hours, please contact the Department for Business, Energy and Industrial Strategy Press Office on 020 7215 1000.
You can also follow the Insolvency Service on:
Published 24 July 2015