Father and son banned for a combined eight and a half years
Father and Son directors disqualified for five years and three and a half years for running up large Crown debts whilst trading insolvently.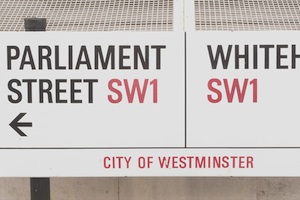 Father and son directors have been disqualified for a combined eight and a half years for causing and allowing a company to trade whilst insolvent being at the risk of HMRC and to the father's benefit.
Robert and Brett Newmark were directors of Rosslyn Hill Limited (trading name 'Beach Blanket Babylon') and have been disqualified from acting as a company director for five years and three & half years, respectively. The company operated restaurants and bars that traded out of premises in Ledbury Road in West London & Bethnal Green Road in East London.
Although Companies House records showed that Robert Kenneth Newmark had officially resigned from being a company director on 7 February 2013, he continued to act in the capacity of a director of Rosslyn Hill Limited until the liquidation of the company in June 2014.
Prior to this disqualification, in relation to Rosslyn Hill Limited, Robert Kenneth Newmark was already subject to disqualification - for 4 years from 21 April 2015 – relating to his conduct as a director of another company, Frontmirror Ltd.
Following an extensive investigation by the Insolvency Service, the current disqualifications, from 21 June and 19 July respectively, mean that Robert and Brett Newmark have given undertakings to the Secretary of State to not be a director of a company whether directly or indirectly, or be involved in the management of a company in any way for the duration of their disqualification unless they have permission from Court.
Robert Newmark had advised HMRC back in November 2013 that Rosslyn Hill Limited did not have the funds to pay its outstanding tax liabilities. The company however continued to trade and at liquidation in June 2014, the company's deficiency was £1,186, 532 of which HMRC were owed £1,021,477 in relation to arrears of VAT, PAYE and National Insurance Contributions. These outstanding taxes date back to November 2013 and continued to increase until liquidation.
The company records show that from November 2013 onwards, Robert Newmark received payments of at least £267,463.
Commenting on the disqualification, Lawrence Zussman a Deputy Head of Investigations with the Insolvency Service said:
These disqualifications sends a clear message to other company directors. Even if you are not a registered director, but act in that capacity, continue to trade when you are aware that your company is insolvent, or if you treat creditors such as HMRC differently to others, then The Insolvency Service will investigate and you run the risk of being removed from the business environment.
Notes to editors
Robert Newmark, 63, and Brett Newmark, 34, were directors of Rosslyn Hill Limited, which was incorporated in 2012.
Robert Newmark and Brett Newmark have been disqualified for a period of 5 years & 3.5 years respectively from 21 June & 19 July 2016 respectively.
One of the main purposes of the Company Directors Disqualification Act is to ensure that proper standards of conduct of company directors are maintained and to raise those standards where appropriate.
A disqualification order has the effect that without specific permission of a court, a person with a disqualification cannot:
act as a director of a company

take part, directly or indirectly, in the promotion, formation or management of a company or limited liability partnership

be a receiver of a company's property
In addition that person cannot act as an insolvency practitioner and there are many other restrictions are placed on disqualified directors by other regulations.
Disqualification undertakings are the administrative equivalent of a disqualification order but do not involve court proceedings. Further information on director disqualifications and restrictions can be found here.
The Insolvency Service administers the insolvency regime, investigating all compulsory liquidations and individual insolvencies (bankruptcies) through the Official Receiver to establish why they became insolvent. It may also use powers under the Companies Act 1985 to conduct confidential fact-finding investigations into the activities of live limited companies in the UK. In addition, the agency authorises and regulates the insolvency profession, deals with disqualification of directors in corporate failures, assesses and pays statutory entitlement to redundancy payments when an employer cannot or will not pay employees, provides banking and investment services for bankruptcy and liquidation estate funds and advises ministers and other government departments on insolvency law and practice.
Further information about the work of the Insolvency Service, and how to complain about financial misconduct, is available.
Contact Press Office
Media enquiries for this press release – 020 7674 6910 or 020 7596 6187
Press Office
Office currently closed during the coronavirus pandemic.

This service is for journalists only. For any other queries, please contact the Insolvency Enquiry Line.

For all media enquiries outside normal working hours, please contact the Department for Business, Energy and Industrial Strategy Press Office on 020 7215 1000.
You can also follow the Insolvency Service on:
Published 16 August 2016