Director disqualified for facilitating pension fraud
Richard Martin Williams has been disqualified for 12 years from acting as a director for failing to make sure Carrington Wire Limited (CWL) met its obligations to the CWL Defined Benefit Pension Scheme and causing Gillico Limited, a dormant company, to facilitate a series of transactions which enabled an unconnected Russian company to avoid its liabilities to the CWL Defined Benefit Pension Scheme.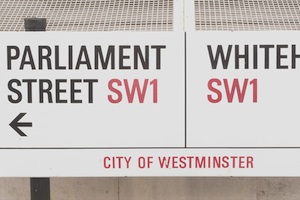 The Pension Fund contained over 500 members and endured a loss of over £26m as a result of Mr Williams' actions.
This disqualification follows an investigation by the Insolvency Service.
Carrington Wire Limited traded from 1924 as a manufacturer of wire products in Yorkshire. In 2006, OAO Severstal, a Russian company, purchased the entire shareholding of CWL.
Under the terms of the share sale agreement, OAO Severstal guaranteed the Carrington Wire Defined Benefit Pension Scheme ("the Scheme") for as long as it remained associated with CWL.
CWL was loss making under Severstal's ownership and in late 2008 OAO Severstal sought an exit from CWL.
Initially, the Scheme and its trustees were kept apprised of OAO Severstal's attempts to exit CWL. When OAO Severstal was unable to find a third party that would purchase CWL and provide a guarantee or similar which would offer the same protection to the Scheme, OAO Severstal continued to seek an exit from CWL and the guarantee, without the trustees' knowledge.
On 16 June 2010, the entire share capital of CWL was purchased by GILLICO, a company of which Mr Williams was the sole shareholder and director. GILLICO was not associated with OAO Severstal or any of the other Severstal companies and the share sale terminated OAO Severstal's guarantee. No similar guarantee was provided by GILLICO which had been a dormant company until that point with assets of only £100, (representing its share capital).
On the same date, and at a time when he knew that CWL would not be able to settle the multi-million pound Scheme deficiency, Mr Williams was appointed a director of CWL.
Under the terms of the share sale agreement between OAO Severstal and GILLICO, a 'working capital adjustment' of £400,000 was to be provided by OAO Severstal to GILLICO as purchaser of CWL.
Post completion, on 21 June 2010 GILLICO's solicitors received the sum of £400,000 and on 22 June 2010 these monies, net of the legal costs of the share sale/purchase, were transferred to Mr Williams. These monies, totalling £382,136 were not paid into CWL and instead, according to Mr Williams, were used by him to repay personal debts and make payment to his wife, from whom he was then separated.
At liquidation CWL had estimated liabilities totalling £26,554,460 (being the Pension deficit) and total deficiency of £44,903,162 (including £17,499,202 due to shareholders).
The Secretary of State for Business, Innovation & Skills accepted an Undertaking from Richard Martin Williams on 2 November 2015 for 12 years from 23 November.
In summary, Mr Williams misused his position as a director to:
withhold information from relevant parties
provide untruthful assertions, promises and statements that assuaged and coerced others
knowingly ignore the Pension Regulator's advice/instruction in relation to security of Pension funds on sale/transfer
corruptly accept or divert payment for his part in the scheme
Commenting on the disqualification, Cheryl Lambert, Chief Investigator at the Insolvency Service, said:
Mr Williams was the facilitator for a foreign owned business to abandon British workers and pensioners. He consciously and deliberately ignored the interests and enquiries of others, withholding information and also doing the opposite of what was advised and required via the Pension regulator. He ultimately personally benefited through the payment of moneys by the Russian company to Gillico which he then diverted to his own pocket rather than ensuring it reached its supposed ultimate destination (Carrington Wire).
This was a disgraceful conspiracy to abandon a pension scheme and this disqualification shows that misuse of the privileges of limited liability trading are not tolerated and the Secretary of State will seek out miscreants to send a message to those tempted to use companies as a vehicle for evading debt, especially the pensions of hard working citizens.
Notes to editors
Carrington Wire Limited (CRO No. 00200934) was incorporated on 10 October 1924. Its last trading address was Lowfields Way, Elland, West Yorkshire, HX5 9DA.
The last registered office was Redman Nichols Butler, Westminster Business Centre, Nether Poppleton, York, YO26 6RB.
The director at the time of Liquidation was Mr Richard Martin Williams.
Gillico Limited (CRO06866524) was incorporated on 1 April 2009 and accounts filed to April 2015 stated it was dormant. The registered office is Barclays Bank Chambers, 2 Northgate, Cleckheaton, West Yorkshire, BD19 5AA.
Carrington Wire Limited was placed into Liquidation on 5 December 2012.
Mr Richard Martin Williams' last known address is in Bradford and his date of birth is 28 November 1964.
A disqualification order or undertaking has the effect that without specific permission of a court, a person with a disqualification cannot:
act as a director of a company
take part, directly or indirectly, in the promotion, formation or management of a company or limited liability partnership
be a receiver of a company's property
In addition, that person cannot act as an insolvency practitioner and there are many other restrictions are placed on disqualified directors by other regulations. Further information on director disqualifications and restrictions is available.
The Insolvency Service administers the insolvency regime, investigating all compulsory liquidations and individual insolvencies (bankruptcies) through the Official Receiver to establish why they became insolvent. It may also use powers under the Companies Act 1985 to conduct confidential fact-finding investigations into the activities of live limited companies in the UK. In addition, the agency authorises and regulates the insolvency profession, deals with disqualification of directors in corporate failures, assesses and pays statutory entitlement to redundancy payments when an employer cannot or will not pay employees, provides banking and investment services for bankruptcy and liquidation estate funds and advises ministers and other government departments on insolvency law and practice.
Further information about the work of the Insolvency Service, and how to complain about financial misconduct, is available.
All public enquiries concerning the affairs of the company should be made to: Cheryl Lambert, Head of Outsourced Investigations, Investigations and Enforcement Services, The Insolvency Service, 3rd Floor, Abbey Orchard Street, London SW1P 2HT. Tel: 0207 596 6117. Email: Cheryl.Lambert@insolvency.gsi.gov.uk.
Contact Press Office
Media enquiries for this press release – 020 7674 6910 or 020 7596 6187
Press Office
Office currently closed during the coronavirus pandemic.

This service is for journalists only. For any other queries, please contact the Insolvency Enquiry Line.

For all media enquiries outside normal working hours, please contact the Department for Business, Energy and Industrial Strategy Press Office on 020 7215 1000.
You can also follow the Insolvency Service on:
Published 19 November 2015