Brassed-off director disqualified for fiddling his taxes
Shawn Pagington (50), the director of First Brass Limited, a company that sold and repaired musical instruments, is disqualified for seven years after an Investigation by the Insolvency Service found he submitted incorrect Corporation Tax returns.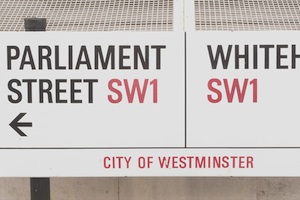 The investigation found that Mr Pagington submitted incorrect Corporation Tax returns for First Brass Limited between 2007 and 2011, as a result of which, following a HMRC review, it was discovered that there was an under-declaration of at least £69,668 tax due, including penalties and interest.
First Brass Limited entered into liquidation 0n 7 November 2013 with debts of over £99,700.
Commenting on the disqualifications, Sue MacLeod, Chief Investigator at Insolvent Investigations, Midlands and West, said:
Directors who fail to make accurate tax returns, depriving HMRC from receiving money due will be investigated and if appropriate, disqualification action will be taken.
Notes to editors
Shawn Pagington is of Northampton and h's date of birth is 2 August 1965.
First Brass Ltd (CRO No. 05274868) was incorporated on 1 November 2004 and began to trade from Moulton Park Business Centre, Redhouse Road, Northampton, NN3 6AQ, selling and repairing musical instruments, primarily brass. First Brass entered into Creditors' Voluntary Liquidation (CVL) on 7 November 2013. On 29 September 2013 Shawn Pagington signed a Director Disqualification Undertaking banning him from being a director of a company for a period of seven years. The period of disqualification will commence on 20 October 2013.
A disqualification order has the effect that without specific permission of a court, a person with a disqualification cannot:
act as a director of a company
take part, directly or indirectly, in the promotion, formation or management of a company or limited liability partnership
be a receiver of a company's property
In addition that person cannot act as an insolvency practitioner and there are many other restrictions are placed on disqualified directors by other regulations.
Disqualification undertakings are the administrative equivalent of a disqualification order but do not involve court proceedings. Further information on director disqualifications and restrictions is available.
The Insolvency Service administers the insolvency regime, investigating all compulsory liquidations and individual insolvencies (bankruptcies) through the Official Receiver to establish why they became insolvent. It may also use powers under the Companies Act 1985 to conduct confidential fact-finding investigations into the activities of live limited companies in the UK. In addition, the agency authorises and regulates the insolvency profession, deals with disqualification of directors in corporate failures, assesses and pays statutory entitlement to redundancy payments when an employer cannot or will not pay employees, provides banking and investment services for bankruptcy and liquidation estate funds and advises ministers and other government departments on insolvency law and practice.
Further information about the work of the Insolvency Service, and how to complain about financial misconduct, is available.
Media enquiries
Contact Press Office
Media enquiries for this press release – 020 7674 6910 or 020 7596 6187
Press Office
Office currently closed during the coronavirus pandemic.

This service is for journalists only. For any other queries, please contact the Insolvency Enquiry Line.

For all media enquiries outside normal working hours, please contact the Department for Business, Energy and Industrial Strategy Press Office on 020 7215 1000.
You can also follow the Insolvency Service on:
Published 21 October 2015