Barrister given 5 year bankruptcy restriction
Nicholas John Elcombe, a barrister from Braintree, Essex, was given a five year bankruptcy restrictions order for neglecting his business affairs.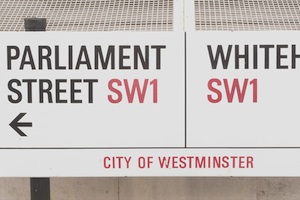 Mr Elcombe failed to submit self sssessed tax and VAT returns when due to HMRC or to make payment in full (including Capital Gains Tax), resulting in a tax liability of at least £156,432 thereby increasing the extent of his bankruptcy.
Mr Elcombe's restriction follows an investigation by the Insolvency Service.
In addition, Mr Elcombe (55) who was not present in Court when Chief Registrar Baister made his findings of unfitness, incurred debts of £26,263 to 2 private schools in the period July 2010 to July 2011,which he had no reasonable expectation of being able to repay.
The debts were incurred during a period that Mr Elcombe had an outstanding bankruptcy petition pending against him which rendered him unable to pay the liabilities from capital.
The investigation found that between April 2005 and July 2011, Mr Elcombe was continually in arrears with his returns and payments to HM Revenue & Customs and failed to submit the necessary returns, even when his accountant had prepared the appropriate forms for signature.
In addition, substantial private school fees of £73,678 were incurred but not paid for the period December 2008 to July 2011. Having defaulted in paying one school, new liabilities were incurred with a second.
In finding that Mr Elcombe had incurred the school fees without reasonable expectation of being paid, Chief Registrar Baister observed "one must cut one's coat according to one's cloth and if the money is not coming in, it should not be spent".
On 20 October 2011, a Bankruptcy Order was made against Mr Elcombe on the petition of HM Revenue & Customs with debts of at least £156,432 (excluding interest and penalties).
Commenting on the case Anthony Hannon, Official Receiver for Anglia, who brought the case to Court, said:
Mr Elcombe's actions meant that substantial unpaid taxes accrued to HM Revenue & Customs and significant and long-standing debts were incurred with private schools which have had to wait many years for any possibility of even a partial repayment of the money due to them. This is not fair for any commercial organisation.
Mr Elcombe's actions have now rightly earned him a five year bankruptcy restriction order.
Notes to editors
The bankruptcy order was made on 20 October 2011, following a petition made by HM Revenue & Customs on 10 March 2010. Nicholas John Elcombe's date of birth is 14 June 1959.
If the Official Receiver considers that the conduct of a bankrupt has been dishonest or blameworthy in some other way, he (or she) will report the facts to court and ask for a Bankruptcy Restrictions Order (BRO) to be made. The court will consider this report and any other evidence put before it, and will decide whether it should make a BRO. If it does, the bankrupt will be subject to certain restrictions for the period stated in the order. This can be from 2 to 15 years.
The bankrupt may instead agree to a Bankruptcy Restrictions Undertaking (BRU) which has the same effect as an order, but will mean that the matter does not go to court.
There are restrictions set out in insolvency law that the bankrupt is subject to until they are discharged from bankruptcy – normally 12 months - and include that bankrupts:
must disclose their status to a credit provider if they wish to get credit of more than £500
who carry on business in a different name from the name in which they were made bankrupt, they must disclose to those they wish to do business with the name (or trading style) under which they were made bankrupt
may not act as the director of a company nor take part in its promotion, formation or management unless they have a court's permission to do so
may not act as an insolvency practitioner, or as the receiver or manager of the property of a company on behalf of debenture holders
may not be a Member of Parliament in England or Wales
The Insolvency Service administers the insolvency regime, investigating all compulsory liquidations and individual insolvencies (bankruptcies) through the Official Receiver to establish why they became insolvent. It may also use powers under the Companies Act 1985 to conduct confidential fact-finding investigations into the activities of live limited companies in the UK. In addition, the agency authorises and regulates the insolvency profession, deals with disqualification of directors in corporate failures, assesses and pays statutory entitlement to redundancy payments when an employer cannot or will not pay employees, provides banking and investment services for bankruptcy and liquidation estate funds and advises ministers and other government departments on insolvency law and practice.
Further information about the work of the Insolvency Service, and how to complain about financial misconduct, is available.
Published 11 March 2015