A matrix that failed to puzzle investigators is ordered into liquidation
Matrix Company 1 Limited, a company that operated an estate agency business trading as Crown Property Professionals from 151 Rushey Green, Catford, South London has been ordered into liquidation on grounds of public interest following an investigation by the Insolvency Service.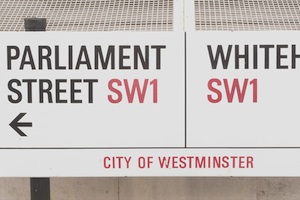 The company advertised properties on third party property search websites and on two websites operated by or connected with the company - www.crownpc.co.uk and www.propertypropertyproperty.co.uk.
The Court heard that the investigation was met with deliberate confusion and obstruction to prevent its business and affairs being fully investigated and that despite the obstruction, accounts were identified which had received over half a million pounds all of which remains unaccounted for.
According to the sole registered director of the company at the time of the investigation, a Ms Kimberley Grice (who the investigators were not able to meet and who an employee of the company stated she had never heard of) had decided to sell the company's business to one of its employees, a Mr Shakiru Knight (a former employee of Credence) who was going to trade as a sole trader.
The investigation found that the company was a continuation of the business previously carried on from the same address in Catford by Piper London Limited (trading as 'Credence'), one of 14 connected companies which were all wound up in the public interest on 4 June 2014. The companies were linked in that they were found to be vehicles for the business interests of Mr Charles Gordon, an undischarged bankrupt.
Welcoming the Court's winding up decision Chris Mayhew, Company Investigations Supervisor, said:
This formally brings to an end a disreputable estate agency business carried on by this company which failed to co-operate with the investigation and deliberately sought to mislead the investigation as to who managed and controlled its affairs.
The Insolvency Service works closely with other regulators to protect the interests of the public against unscrupulous companies and I would like to thank Lewisham Trading Standards for their assistance in bringing this company's affairs to an end.
The company engaged in unfair trading practices and complaints made to Lewisham Trading Standards included allegations of taking deposits and attempting to retain administration fees in circumstances where the property had been let to someone else or the transaction did not proceed; giving false information as to why properties were available as to price, availability and/or condition of properties; taking an unreasonable length of time to refund deposits; advertising properties for sale when not a member of an estate agent redress scheme as required by law and making false claims of membership in this regard.
The Insolvency Service will not allow companies to operate in this way and will investigate abuses and close down companies if they are found to be operating, as here, against the public interest.
Notes to Editors:
Matrix Company 1 Limited (CRO No. 08269558) was incorporated on 26 October 2012. The registered office throughout has been Flat C, 64 Broadfield Road, London, SE6 1NG. The recorded directors have been Miss Kimberley Grice, from incorporation to present date and Mr Sean Knight from 26 may 2014 to present date. No secretary is shown to have been appointed. The company's share capital is shown to be £100 divided into 100 ordinary shares held throughout by Miss Grice. No accounts have been filed.
The petition to wind up the company was presented in the High Court on 26 November 2014 under the provisions of section 124A of the Insolvency Act 1986 following confidential enquiries carried out by Company Investigations under section 447 of the Companies Act 1985, as amended.
Mr Charles Gordon was adjudged bankrupt on 22 July 2003. Mr Gordon failed to co-operate with the Official Receiver and Trustee in Bankruptcy as a result of which his automatic discharge from bankruptcy was suspended indefinitely and remains suspended.
Mr Gordon is known to have used various aliases, including Charles Roberts and has been associated with the Catford address for over ten years.
The grounds to wind up the company were its lack of transparency; failure to co-operate with the investigation; lack of commercial probity; failure to maintain, preserve and/or make available to the investigation accounting records; and failure to file accounts.
In ordering the company into liquidation on 21 January 2015 Mr Registrar Jones gave a detailed and damning judgement in which he said:
The concerns of the Secretary of State are wholly justified. It seems to me that the conclusion to be drawn is that the company is indeed a company controlled by Mr Charles Gordon. On the basis of there being no objection to the petition there can be no other conclusion other than that the company should be wound up on the grounds alleged and I do so order.
Company Investigations, part of the Insolvency Service, uses powers under the Companies Act 1985 to conduct confidential fact-finding investigations into the activities of live limited companies in the UK on behalf of the Secretary of State for Business, Innovation & Skills (BIS).
Further information about live company investigations is available.
The Insolvency Service administers the insolvency regime, investigating all compulsory liquidations and individual insolvencies (bankruptcies) through the Official Receiver to establish why they became insolvent. It may also use powers under the Companies Act 1985 to conduct confidential fact-finding investigations into the activities of live limited companies in the UK. In addition, the agency authorises and regulates the insolvency profession, deals with disqualification of directors in corporate failures, assesses and pays statutory entitlement to redundancy payments when an employer cannot or will not pay employees, provides banking and investment services for bankruptcy and liquidation estate funds and advises ministers and other government departments on insolvency law and practice. Further information about the work of the Insolvency Service, and how to complain about financial misconduct, is available.
By virtue of the winding up order all public enquiries concerning the affairs of the companies should be made to: The Official Receiver, Public Interest Unit , 4 Abbey Orchard Street, London, SW1P 2HT. Telephone: 0207 637 1110 Email: piu.or@insolvency.gsi.gov.uk.
Published 13 February 2015