13 year disqualification for mobile phone company director for involving company in trading connected with £multimillion VAT fraud
Monica Davies, a director of Comveen Ltd, a mobile phone wholesaler based in Luton, Beds has been disqualified as a director 13 years for involving the company in a scheme linked to VAT fraud and making wrongful VAT reclaims against HM Revenue & Customs ("HMRC") totalling £834,334.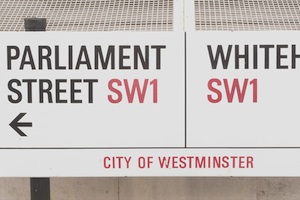 Monica Davies has given an undertaking to the Secretary of State for Business, Innovation & Skills to be disqualified as a director for a period of the disqualification from 17 December 2014. It means that she cannot promote, manage, or be a director of a limited company until 2027.
This disqualification follows investigation by a specialist team of the Insolvency Service, whose involvement commenced with the winding up of the company, for unpaid VAT owed to HMRC.
Commenting on this case Paul Titherington, Official Receiver in the Public Interest Unit, said:
Comveen Ltd was involved in trading and making wrongful reclaims in a fraudulent VAT scheme which had been costing the UK Exchequer significant amounts of money at the time the fraud was perpetrated.
This is not victimless misconduct, the main impact being on honest tax payers and their families who as a result suffered the effects of funding shortages in healthcare, education and other front line services. "Regulatory changes, investigative action and legal proceedings have reduced the scale of this fraud from 2007 onwards."
The Insolvency Service will not hesitate to use its enforcement powers to investigate and disqualify directors whose companies defraud the public purse.
The investigation uncovered that between 10 March 2005 and 6 December 2006, Comveen Ltd, bought mobile phones in the UK and made sales of over £122 million, including over £106 million to other wholesalers in the UK and over £15 million to wholesalers in other EC countries. Comveen then filed quarterly returns with HMRC "reclaiming" UK VAT monies of £ 834,334 that 'missing traders' had failed to pay over earlier in its supply chains.
Comveen's reclaims were denied by HMRC and its appeal dismissed by the VAT Tribunal, in view of the evident connection of its trading scheme to MTIC fraud.
The tribunal judgement found that HMRC were correct in making their decision and that "The only reasonable explanation for the transactions, with which Comveen was involved, is that they are connected with the fraudulent evasion of VAT and therefore, as Mrs Davis herself admitted, Comveen should have known that this was the case".
This missing trader fraud is commonly known as "Carousel" fraud, as large consignments of electrical or other small item size high value goods are invoiced rapidly and repeatedly around trading chains, speeded up by movement on paper , with actual movement of goods only taking place as they enter or exit the UK.
Such missing trader fraud indicators included, the rapid succession of same day trades without deliveries within the UK of goods sitting at a shared freight forwarder, the common use of the same offshore bank, and entering into payment arrangements involving third parties who were neither suppliers nor customers. All traders banked with the First Curacao International Bank which was shut down by the Netherlands Antilles authorities in September 2006 in order to prevent money laundering.
Monica Davies allowed Comveen Ltd to make payments to unconnected third parties totalling at least £17.3 million.
Covert inspections conducted by HMRC Officers found that lorries purportedly containing mobile phones for sale to EU countries were empty, however, Comveen's customers paid in full for goods that they did not receive.
VAT registration checks on trading partners were undertaken as a window-dressing exercise. The companies had already started trades without making checks, and when HMRC advised of failed verifications or companies with invalid VAT numbers, Comveen continued trading with these companies regardless.
Notes to Editors
Comveen Ltd (CRO No. 05315597) was incorporated on 17 December 2004 as Comveen Ltd. Its trading address was at Mayet House Business Centre, Liverpool Rd, Luton, Beds, LU1 1RS.
The petition to wind up the company was presented by HM Revenue & Customs in respect of unpaid VAT of £25,636. The winding up order was made against Comveen Ltd on 17 December 2012.
On 26 November 2014, Monica Davies signed a disqualification undertaking for a period of 13 years. The period of disqualification started on 17 December 2014.
A disqualification has the effect that without the specific permission of the court, a person with a disqualification cannot:
Act as a director
Take part, directly or indirectly, in the promotion, formation or management of an company or limited liability partnership
Act as an insolvency practitioner; or
Be a receiver of a company's property
In addition many other restrictions are placed on disqualified directors by other regulations. Further information on director disqualifications and restrictions can be found at https://www.gov.uk/government/collections/information-about-company-director-disqualification
The Insolvency Service administers the insolvency regime, investigating all compulsory liquidations and individual insolvencies (bankruptcies) through the Official Receiver to establish why they became insolvent. It may also use powers under the Companies Act 1985 to conduct confidential fact-finding investigations into the activities of live limited companies in the UK. In addition, the service authorises and regulates the insolvency profession, deals with disqualification of directors in corporate failures, assesses and pays statutory entitlement to redundancy payments when an employer cannot or will not pay employees, provides banking and investment services for bankruptcy and liquidation estate funds and advises ministers and other government departments on insolvency law and practice.
Further information about the work of the Insolvency Service, and how to complain about financial misconduct, is available from: http://www.gov.uk/insolvency-service.
All public enquiries concerning the affairs of the company should be made to: The Official Receiver, Public Interest Unit (South), The Insolvency Service, 2nd Floor, 4 Abbey Orchard Street, London WC1B 3SS. Tel: 020 7637 6230 Email: piu.or@insolvency.gsi.gov.uk
Media enquiries only should be directed to: Kathryn Montague, Media Relations Manager on 0207 674 6910 or Ade Daramy, Press Officer on 0207 596 6187.
You can now subscribe to get e-mail alerts from The Insolvency Service. To subscribe, go to our website www.bis.gov.uk/insolvency and you will see a button to "sign up for email alerts and newsletters", or click on the following link: https://public.govdelivery.com/accounts/UKIS/subscriber/new.
The Insolvency Service is now on twitter, you can follow us at @insolvencygovuk.
Published 30 December 2014