Case study
Jaguar Land Rover: manufacturing more resource efficient cars
A car maker is radically increasing the amount of recycled materials used in its manufacturing thanks to a project supported by Innovate UK.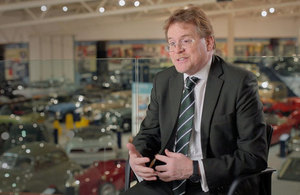 REALCAR leads way on sustainability
REALCAR leads way on sustainability
Britain's largest automotive manufacturer Jaguar Land Rover is using up to 50% recycled aluminium in new cars in a project that is bringing significant benefits to itself and its suppliers.
The REALCAR (Recycled Aluminium CAR) project, supported by Innovate UK and the Office for Low Emission Vehicles, is demonstrating how the so-called 'circular economy' can bring major environmental benefits to manufacturing.
In a circular economy, materials are continually reused and recycled rather than going to waste.
Multi-million investment and job creation
Jaguar Land Rover has invested in new and upgraded scrap segregation systems at 3 of its press shops.
The systems separate grades of aluminium scrap and deliver it to its supply chain partners where it is melted down and reconstituted as part of a new 'recycling-friendly' aluminium alloy developed by Novelis under the REALCAR project.
Novelis is the world's largest recycler of aluminium. It also invested £6 million in new equipment to enable closed-loop manufacturing for the growing automotive aluminium sheet market, helping to create 30 full-time jobs.
Find out more about how Innovate UK is supporting the UK's manufacturing and materials sector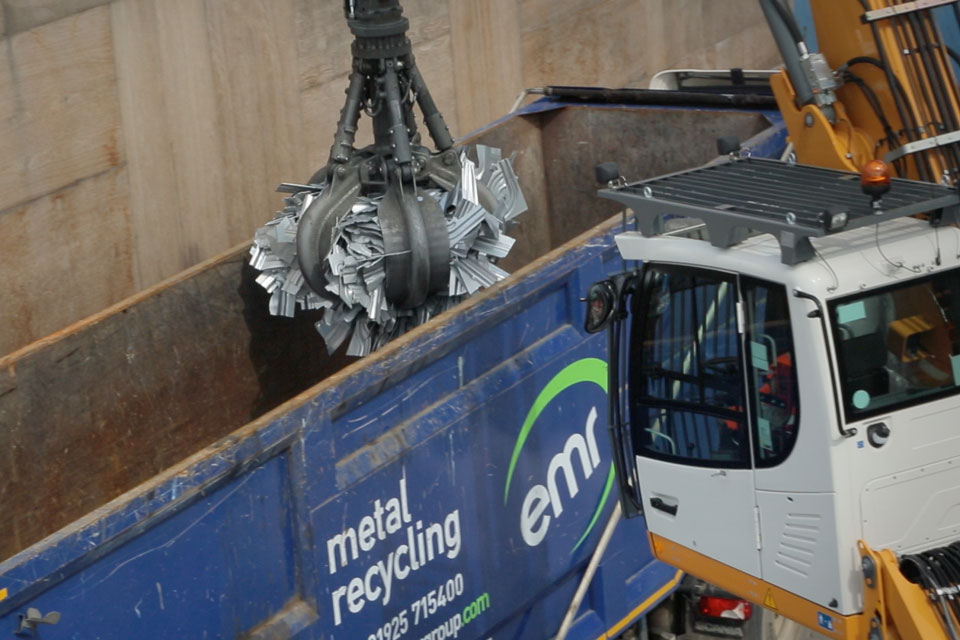 REALCAR alloy now used in Jaguar models
The recycled aluminium is being used in the Jaguar XE, XF and F-PACE. The REALCAR2 project is looking at increasing the percentage of recycled material further and meeting Jaguar Land Rover's aim to have 75% recycled aluminium in car body structures by 2020.
Adrian Tautscher, Jaguar Land Rover group leader sustainable aluminium technologies, said:
Both the REALCAR and the REALCAR2 projects have identified the huge opportunity that exists around the circular economy and resource efficiency.
How do we make the most of the waste streams that exist? It's critical for the future that Innovate UK continues to support in the way it has done to maximise the benefit not just for the UK economy but for the global economy.
Use of the recycled alloy is not only improving sustainability, it is also helping Jaguar Land Rover to reduce its costs.
Mark White, Jaguar Land Rover chief engineer advanced body technologies & body engineering strategy, said:
You can make exciting cars that people want but you can also make them sustainable and make them environmentally friendly.
Project brought benefits to suppliers
Partners involved in the consortium were Novelis, Zyomax, Norton Aluminium, Stadco, Brunel University and Innoval Technology.
Published 21 July 2016
Last updated 21 July 2016
+ show all updates
Picture caption updated.
First published.